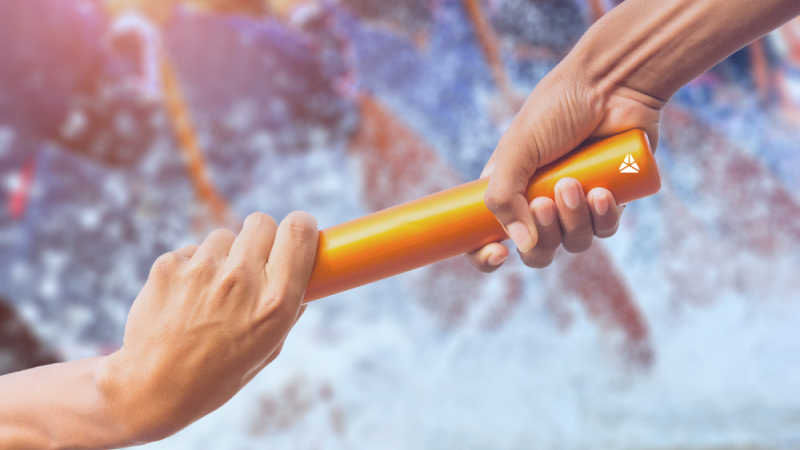 The golden rule of software development goes as follows: To become a market leader, you should win the race and be the first on the market to deploy your innovative app. It might be a not-perfect MVP with bugs and a lack of functionality, but as you will be the first one, you're more likely to gain further success. This rule makes the speed of development not just "important" but vital, especially in the first stages of your startup.
Content:
1. Non-automated tasks
2. Projects out of expertise
3. Quality assurance testing
4. Website development & management
5. Web design
Summing up
As a newbie in software development without a fully-fledged in-house team, you might require additional assistance from skilled tech talents. The first development steps are when outsourcing and outstaffing IT vendors might come in handy. In this article, we've gathered seven types of tasks and projects that you, as a startup, might better consider delegating to third parties.
1. Non-automated tasks
If your team doesn't have some functions automated, it doesn't mean that there is not yet an RPA (robotic process automation) solution to your business needs. Hiring skilled developers with hands-on experience with a particular technology or industry will allow your team to apply the previously developed solutions of qualified experts in your project.
MWDN tech talents have experience in process automation and creating AI solutions, so we will gladly help you get the most efficient RPA for your startup.
2. Projects out of expertise
The golden rule of outsourcing states: "Do yourself all that you can do best and delegate the rest." When the speed of the product to the market is way too important, and when you don't have expertise in some niche or technology, it's better to hire someone good at things you don't know. It will be faster and, in the end, cheaper than making your in-house developer study new technologies or frameworks overnight.
There's also a point in hiring non-technical experts in sales or marketing if you need an understanding of a particular local market or industry.
These are the industries in which MWDN experts have hands-on experience:
Healthcare
Fintech
Cybersecurity
Telecommunication
Our expertise includes document management, medical billing, medical coding, and the creation of invasive tools for the Internet of Medical Things.
One of our favorite clients in this domain is an Israeli platform NICaS.
We've worked with chargeback projects, companies that helped their clients pay taxes, and platforms focused on online payments.
Among our financial clients are California-based NTG and VatBox.
Our experts know how to guarantee the safety of personal and bank details of your clients as well as how to organize safe remote access of your employees to your cloud-based platforms.
Twingate is a security-related company whom we helped with software development.
We've worked with telecommunication leaders and assisted our partners with help-desk platforms for their employees and clients.
We've worked with Bezeq for more than 18 months and still consider this project's success one of the most outstanding achievements of our team.
Engineering
Transportation
Staff apps
Social media
All industries go digital and demand fresh software solutions, including companies that produce engineering constructions.
During our almost 8-year-long cooperation with IRoofing, we helped our partner with AI solutions so that its app could create 3D models of future roofs.
We created apps for both premium-class limo booking companies and businesses that deliver food from restaurants to the client's doors.
Clients who helped us smarten up our knowledge of transportation and logistics: Gett taxi booking and delivery app Simple Order.
Creating B2B and B2C applications, we especially value our expertise in developing platforms for companies and their employees.
During five years with Better Chains, our team managed to create a comprehensive and convenient app for both staff and managers of our client.
For Smupp social network, we were making a new 100% safe media where users could communicate anonymously and were guaranteed the utmost protection of their personal data.
3. Quality assurance testing
It might seem that software testing is your project's cheapest and easiest technical task. Most often, it is. But it is also immensely crucial, especially if your project deals with clients' personal data, healthcare, certificates, and other sensitive issues.
Outsource the quality assurance of your project to get a professional assessment and outside perspective on your working processes and the maintainability of your code. Here's what you get if you outsource QA assurance to MWDN experts:
Both manual and automated testing with the most up-to-date tools of quality assurance.

Well-documented bug reports completed according to your requirements.

Fully-fledged assessment of your app or website on all platforms and browsers.

The guarantee of flawless work if you fix all bugs reported by our QA engineers.
4. Website development & management
"If you don't exist online – you don't exist altogether," Zoomers say. For this reason, even the most conservative industries and businesses continue to launch their websites. The experience of Covid restrictions has also demonstrated to marketplaces and distributors the importance of having an e-commerce platform of their own. If you don't want to use website constructors or sell your goods through e-commerce website builders like Shopify or Wix, hire a team of developers to provide you with a personalized website constructed according to your demands.
Make sure to choose an IT vendor that would also be your strategic partner and be able to maintain and manage your website as long as you need it.
5. Web design
It is said that a person needs only seven seconds to form their first impression of another person. This "evaluation" period is even shorter when it comes to web pages. Just think of how quickly you close the tab if you see that its design and content don't correspond to your initial Google request.
Our designers help our clients with all the visual components of their software.
We help prevent your users from leaving your website,

we make your clients fall in love with your new app,

we create convenient and comfortable interfaces for your most complex apps,

we understand how users behave and apply this knowledge so that you can get
exactly the results you were waiting for.
Let MWDN experts create a bright, eye-catching design highlighting your project's distinctiveness.
6. Outsourced IT support
One frequently outsourced task is IT support or help desk. Even the most prominent enterprises like the Alphabet Group (Google) or Amazon opt for outsourcing regarding customer support.
Why should your startup delegate this part of the business?
Firstly, if your business is situated in Western Europe, the USA, Canada, or Israel, opting for an outsourced support team somewhere in India, the Philippines, or Eastern Europe, will help you to save a lot of money.
Secondly, if you hire a team of skilled developers, they can help you with the automatization of the support, which will further decrease your expenditures on this function altogether.
7. App development
Most of our expertise is connected to the web and mobile application development. Choose the technologies you want to use in your future app and let MWDN experts construct the first MVP of your project.
You can delegate the whole process of app development to our dedicated teams. In this case, you will have a fully-fledged team of designers, developers, QA engineers, marketing specialists, and managers. You can also opt for our staff augmentation service and hire only those experts who will bring much-needed skills to your project.
Summing up
Outsourcing and outstaffing are two smart ways to get an advantage over your competitors, boost innovation, and implement the best market practices in your project. Analyze your startup, determine its strong and weak points, hire tech talents who would bring you the expertise your in-house team lacks, and be ready to conquer your market niche with professionally developed software.