Our company has cooperated with Gett enterprise in order to develop a software project for this company. The focus in the project elaboration laid on building of a reliable and informative web application using Ruby on Rails and development of a high-quality, native mobile application.
GETT: scope of work
Gett provides unrivaled services to the clients around the globe and that is why we took huge responsibility to create an outstanding web and mobile applications for this client.
As the leading technology in this project, we chose Ruby on Rails. This framework really saved a lot of time thanks to its incredible speed and productivity, thus, we had more time to spend on the design of the applications. In this case, we tried to place ourselves in the position of Gett's client and imagine what kind of an application of an on-demand mobility company will really satisfy our needs quickly and efficiently.
We worked through different versions of design in order to find the most convenient and beautifully looking at the same time. Eventually, we came up to a decision of using dark colors, mostly black and gray with a pitch of yellow, massive imagery and strict fonts. Such design helps a user faster find the necessary service and convert.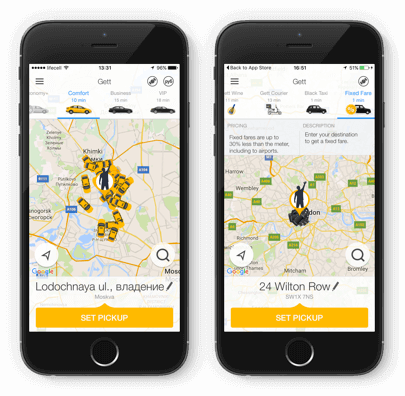 We provided our client with different mobile versions of the application as far as many consumers were using mobile devices for ordering a cab. Gett company successfully functions on the international market and their customers are satisfied with a splendid and revealing application developed by MWDN team.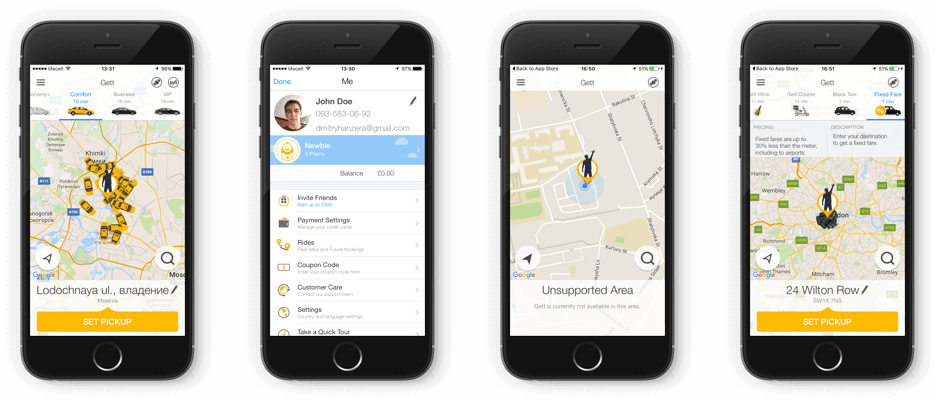 Gett project was an amazing experience for us as we love developing smart and fast mobile and web applications.
Angular JS

Ruby

Rails

iOS