Gett
Our company has cooperated with Gett enterprise in order to develop a software project for this company. The focus in the project elaboration laid on building of a reliable and informative web application using Ruby on Rails and development of a high-quality, native mobile application.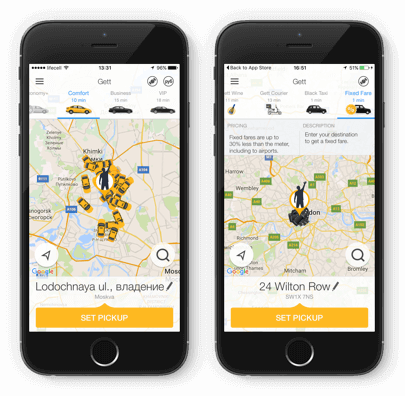 iRoofing
The iRoofing application is designated for representatives of the housetop industry. It combines tools for designers, constructions managers and their clients into a single virtual environment.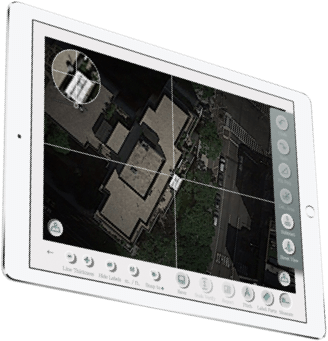 Ariel Velikovsky
CTO SpeakingPal
I had the greatest pleasure of working with MWDN. All team is very pragmatic,
get-it-done oriented engineers that deliver great quality of work with a strong "right first time" attitude.
I worked with a very high-level team, which had technical and interpersonal qualities.

Sharon Viente
Co-Founder & CTO Better Chains
I approached MWDN for a POC that was delivered ahead of time with very competitive pricing. Following that experience, I have been working with various teams at MWDN for more than two years. Developers and managers have great technical and interpersonal qualities which are crucial to our workflow.

Igor Rogov
VP R&D at Pointer Telocation Ltd.
I have found MWDN to be a company with great honesty and high business ethics. The services, which they offered to us has been of a very high quality and at very competitive rates. I have no hesitation in recommending them to any potential customer.

MWDN is one of the best subcontractors that we're working. The development team are experts, and management team is flexible and opportunity creators.
Definitely the right choice.

Shlomi Sasson
CTO, SizeWhiz
It was the really good journey with MWDN Ltd, the best IT company in Kharkov and maybe even in Ukraine. My major conclusion is that the individuals are making this company so unique and attractive. Thank you!
Our mission at MWDN is to translate your ideas into seamless and effective software products employing advanced technologies and cost-effective approaches. We help startups realize all their potential and bring their cherished desires to life. Our team works extensively with medical software vendors in order to facilitate the development of new products and improve the quality of the existing product lines. For other industries, we are a well-known mobile development company or a web development company with highest work standards building outstanding mobile or web products. Whether you are a startup, mid-sized organization or a big-wig corporation you can always rely on the competence and experience of MWDN. Find the dedicated development team of your dreams.
MWDN IS A GLOBAL SOFTWARE DEVELOPMENT COMPANY
MWDN is a software development company, founded in 2002 with headquarters in Israel and a development center in Kharkov, Ukraine. Under the precise control of our project managers, well experienced in building complex software medical products, we have developed a significant number of complex medical systems and cardiac monitoring. Having started as a medical software development company working on healthcare projects, MWDN gradually turned into a web and mobile app development company partnering with the most successful international start-up projects. Now we also specialize in the cutting-edge development of mobile/web products building dedicated development teams in Ukraine. We have solid experience in Israel software development as well as impressive projects for clients from Germany, the USA, Canada, and other countries. Whether you are seeking software development for startup or enterprise, look no further – we now how to bring ideas to life.
WE BELIEVE
The people at MWDN Ltd believe that the best basis for steady partner relations is the delivering of more benefits and advantages to a limited number of partners in our industry. We provide only high-quality and cost-effective services to our partners. Working with MWDN you'll get a reliable initiative center that will empower you with new ideas and insights and will always strive to deliver the best services to your clients.