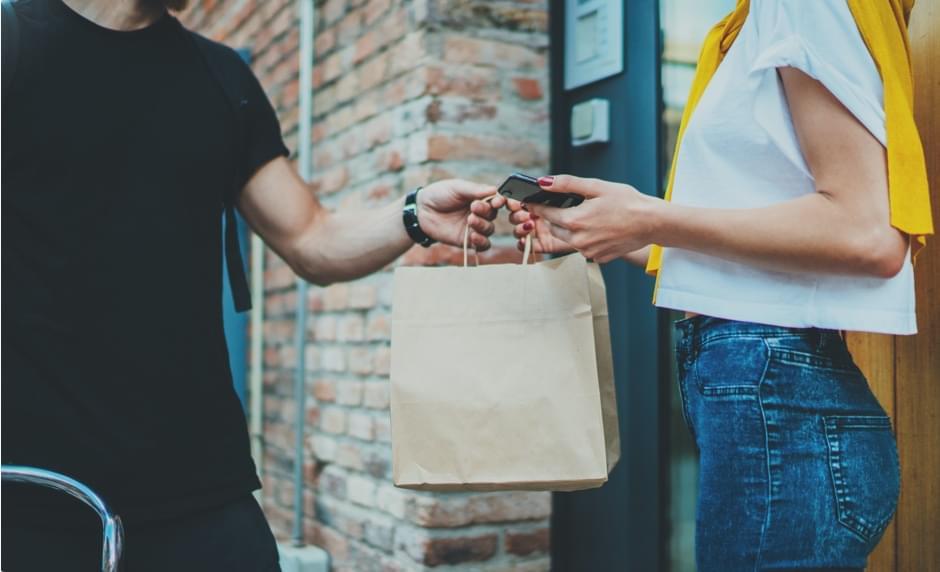 The SimpleOrder application was developed for representatives of restaurant and hosting industry. It simplifies the workflow and cooperation of waiters, hosts, managers, administrators and suppliers. The main task in this project was to develop an efficient and comprehensive application that will be convenient and helpful for customer's usage. The focus lied on building reliable back-end and front-end with user-friendly and attractive design, employing advanced, cost-effective technologies.
SO: optimize your catering.
The restaurant business is a comprehensive system of interactions. SimpleOrder covers the entire communication network involved in this industry.
It facilitates and automates the work of waiters, hosts, administrators, and managers, as well as interaction with suppliers..
SimpleOrder fits perfectly into the administrative policies of all size institutions, starting with the tiny street corner coffee shop up to the large-scale network of elite Michelin restaurants.s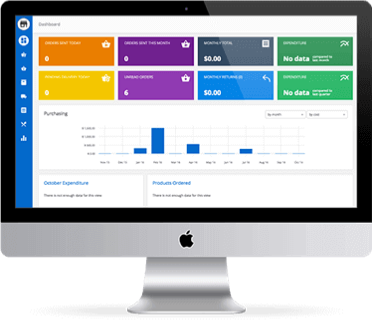 Simple Order main features:
Analytics.

Complete control over finances, incomes, and expenses, profit calculation, payroll accounting, calendar statistics. Management can monitor not only the financial flows but also the trends, analyze the causes of profits recessions and raises – and thus eliminate errors and promote successful ideas or products.

Inventory.

Organization of storage and control over merchandise.

Direct synchronization with accounting.

All orders and transactions are exported to the accounting system instantly.
Orders.

With SimpleOrder, company provision agents will be able to order necessary commodities, agree on future deals and strike bargains, impeach poor quality products and request refunds if the need arises.

Menu.

The ideal feature for waiters and hosts – a convenient user-friendly interface, the ability to quickly add and update the menu, prices and discounts on meals.

Virtual Point of Sale.

It helps to keep track of all cash transactions of the establishment.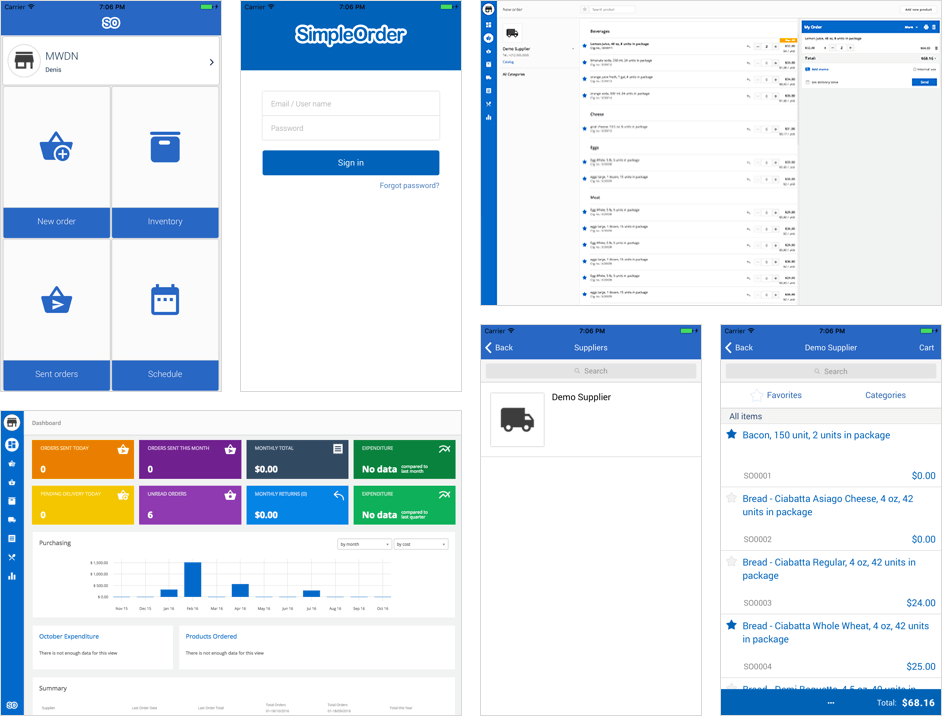 SimpleOrder increases the efficiency and performance of catering institutions work process and their supply, automates it, eliminates the unnecessary paperwork. With its help, the management can easily improve the sales, all the while saving costs and time.
The interface of SimpleOrder was created with the only purpose of making the process of the user contact with the site the utmost convenient and efficient. SimpleOrder simplifies the working process of restaurant workers, thus, increasing the level of services' quality and customers' satisfaction.
Java Script

Angular JS

React

Ionic