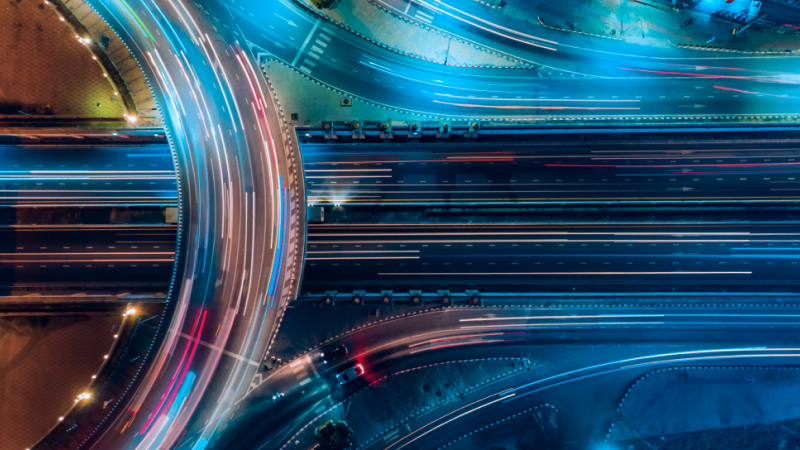 In a highly globalized world where businesses are urged to scale fast, outstaff has become a natural response for many industries. The rising level of requests shows that the "just add water" approach with minimum spendings and sacrifices on scaling has got wide recognition these days. 
For over 20 years, MWDN has developed a reputation as a leading outsource and outstaff service provider, successfully developing 200+ web, mobile, and healthcare products and reinforcing teams worldwide with the most seasoned talents in the top tech destinations in the world. 
Today, we are ready to cover all frequently asked questions about the outstaffing model, how it works, and how MWDN organizes the outstaff process for our clients.
What is Outstaffing and What Does Outstaffing Mean
Outstaffing (outsourcing + staff) is one of the most popular outsourcing software development models in which a dedicated team works on customers' premises under the supervision of an outstaffing provider. The customer in outstaffing has access to developers, engineers, testers, and other resources who act as a full-fledged part of the customer's team. 
Outstaffing is a great choice that saves businesses money, time, and effort on the hiring and onboarding of new staff and provides a great competitive advantage of the market. According to SpendEdge, the worldwide staff augmentation market will grow at a 3.53% CAGR between 2021 and 2025, reaching a total incremental spend of $81.87 billion.

Speaking of outstaffing, we can imagine a typical situation when a team of a certain MedTech company is about to develop an insulin management solution for their customers and scale it for 8+ countries. This company may have a strong in-house team, but lack some extra capacity with proven expertise in the domain to implement this project. Instead of establishing a new team, in this case, the wiser option is to attract additional resources that consist of not only the tech specialists but also people with specific industry knowledge and corresponding background. Here this company may come across several options.
1. Hire and onboard an in-house team. This option will ensure ongoing support of the client's best ideas. However, it may also turn out to be quite expensive. In addition, the search for required talents in the global market may take a lot of time and will not provide quick scaling.
2. Outsourcing of the required expertise may also be a good option but, in this case, the client's team will lack control over the development and production processes and no power in the selection of the professional team. In addition, this team can simultaneously work on other projects meaning that your solution is just another project for them.
3. Opting for outstaffing, however, the client gets a ready team in just a month. This team consists of professionals with proven expertise in the required domain. Outstaffing vendors select the team based on the client's business needs, technology stack, and in-house culture to make them a perfect fit for the core team. This team is integrated into the client's business and accordingly has a higher retention rate. Both outsourcing and out staffing are options for fast scaling that ensure quick and effective results for clients. With outstaffing, however, the company will get just the required expertise when not having the official employer's headache of organizing benefit payments, bonuses, equipment, holiday pay, and employer taxes.

This situation is typical in today's business environment. More and more businesses eventually choose outstaffing as a solution to save the day. Thus, project-based hiring is getting popular among Fortune 500 companies. 
Specialists in Outstaffing Model
MWDN fills the gaps in your IT staff with specific, highly skilled full-time employees. We recruit and onboard professionals around the world with the top destinations in Israel, Ukraine, the USA, and Canada. A dedicated team we form for our customers can include different professionals, depending on the needs and projects it's created for. Typically it includes some backbone professionals like:
Front-end and back developers

with

high level of seniority and expertise in all stack of technologies 
AI Engineers
DevOps engineers
Testing experts, QA engineers, and developers (black-box, white-box, unit testing, automated testing, pen testing as per requirements)
Formulating the team, however, we prioritize quality over quantity to ensure that your success story becomes a part of our reputation. We also keep a balance between junior and senior professionals to increase the overall seniority level within the teams we deliver.
Types of Services MWDN Provides
Businesses that choose MWDN as outstaffing service providers acquire high-class developers with proven expertise in app and web development, UX/UI, DevOps services, and other areas.
MWDN recruits and hires both full-fledged dedicated teams and individual specialists for the project.
Dedicated Team
Unlike the conventional method of outsourcing developers, dedicated teams don't work on numerous projects from various customers. Instead, it does every task that is directly related to the work itself as if it were a component of the client's larger organization.
Simply put, a dedicated team is one in which the customer may spend resources on only the project itself while yet having the sense of an in-house team.
However, in this case, the outstaffing service provider deals with the candidate's operations, payroll, taxes, legal support, work motivation, and HR duties. This relieves the customer of the burden of organizational management, enabling them to quickly assemble the required team, get to work, and focus on the project at hand.
Team Extension
The extended team model does not involve actual expansion of the company's staff and set up of a new team, but rather bringing in new members to the team, who become part of their core team and work closely with it at the head office.
This, in turn, gives the client maximum control over the new team and the right to set tasks, control processes, as well as making changes to the work course once changes in the project development strategy occur. By hiring remotely and often in another country or continent, the client gets access to a wide pool of global talent. Providing all benefits of the previous model, this model also helps to reinforce the core team with new knowledge and expertise through close communication with new specialists – in other words, participate in real knowledge sharing.
Industries Where MWDN Works As the Outstaffing Company

MWDN revolutionizes industries around the globe with modern technologies of web and mobile application development, software testing, R&D, and creative design.
We offer professional assistance and help across strategic and vital industries like telecom, healthcare, logistics, traveling, hospitality, and a few others with some impressive results. 
Outstaffing Process by MWDN

Finally, having assessed the benefits of the outstaffing model, there are specific actions that businesses have to take before ordering the outstaffing service and starting remote employment. 
When it comes to ongoing requests, we follow the following steps to establish successful cooperation between us and the customer. Each time, outstaffing service starts with team selection.
Step 1: Team Formation and Requirements
As the first step, we discuss with the client the composition of the team, requirements for each specialist, working conditions, and related nuances.
Before launching, it's crucial to create a list of requirements for software development in the form of a Service Level Agreement. This list typically includes:
project development process

hard skills

soft skills

processes

time of the meetings

reports or SCRUM sprints
The goal at this stage is to initially provide each part with all available details as a source to ensure a successful pilot.
Detailed specifications including project industry, tech stack, project technologies users, code level, number of tasks the team should complete, and the level of their experience and others will help outstaffing providers to gather a whole team quicker and staff it with the right professionals who have worked in the required tech industry and on similar projects before.

Step 2: Search Phase
Later, as an outstaffing provider, we forward the formed request to the recruiting department, which will deal with the search for specialists. Based on the information provided at step 1, our recruiting specialist selects the CVs of the most suitable candidates that fit the client's requirements in the best way possible.

Step 3: Interviews and Candidates Screening
After a formation of an optimal candidates pool, we proceed to interviews that are about to confirm the candidates' skills declared in the CV.
In outstaffing, it's important to screen candidates' soft skills and vision to make sure it's a perfect match for the team. Here, as a rule, the team of recruiters conducts several stages of interviews with candidates, selects the most suitable ones for this project, and presents them to the client.
The first round of interviews is with the project manager of our client when for the first time client and potential employee have a possibility to build a dialogue, discuss project nuances and make a first impression.
The second round is a technical interview, which is about assessing a candidate's level of skills and expertise. At this point, test tasks or online tasks may be leveraged to create a clearer picture of candidates' skills.
Step 4: Team set up
The next stage is to sign the agreement and make the prepayment for the work of the development team. At this point, the key points of future cooperation should be consolidated:
specialist is selected 

specialist rates are fixed 

the time they dedicate to the project is coordinated

project requirements work for all parties 
After the approval of the candidates by the client, MWDN prepares and executes all necessary documentation and prepares specialists for the onboarding process.
One of the most challenging aspects is integrating new team members into the client's core team. Here we should make sure each candidate is familiar with the current workflow, have the necessary access to project documentation, communication procedures, time logging process, etc. This, however, is the outstaffing providers' responsibility.

Benefits of Choosing MWDN as IT Outstaffing Provider
MWDN is a global provider of outsourcing and outstaffing services around the world with the biggest R&D centers in Ukraine and Israel. 
Founded in 2002 by highly skilled project managers, MWDN has developed a significant number of successful products concerning complex technical platforms in the past two decades.
In 2019, Clutch listed MWDN as a leading software development company and shared great client reviews of our services.Layer, in 2020, topdevelopers.co — a reputed IT ratings and review agency — announced MWDN as a top hybrid app developer.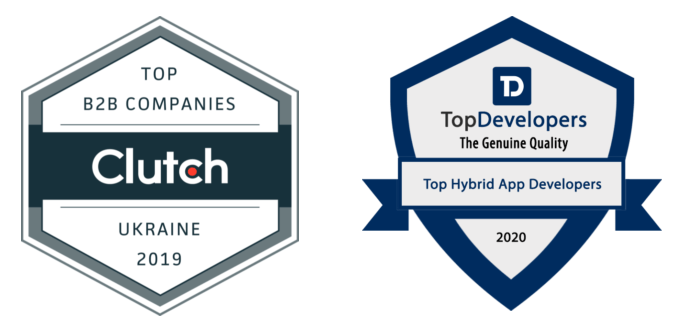 MWDN is very proud of its cooperation with some of the most successful international startups and its great experience in web and mobile software development. Global businesses that choose us as outstaffing providers enjoy: 
150+ specialists in 20+ fields of technologies 

high level of seniority among developers 

87% industry retention rate

most flexible hiring approach on the market

customer is an active participant in the recruiting process

visibility and control over the project course 

60% reduction of labor cost with no quality compromises
Having access to the best talents around the world, MWDN has one the most acknowledged outsourcing and outstaffing providers globally. Contact us to reveal more details about team selection in our best projects.