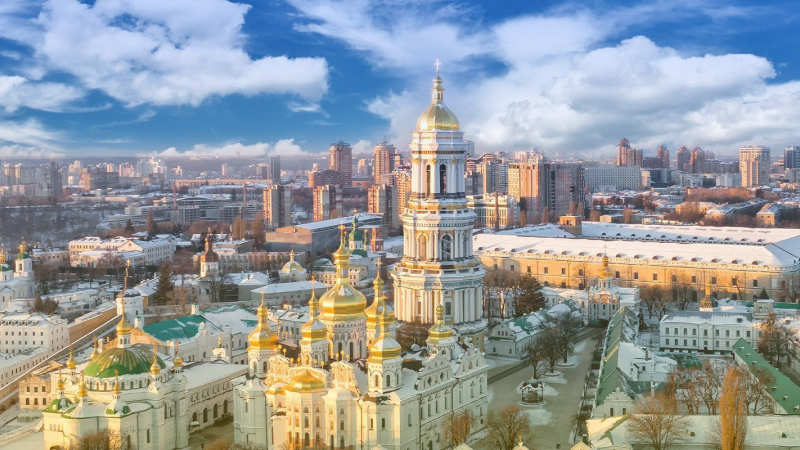 A strong economy is one of the assets that will help us win this war and rebuild our cities faster after the victory. Ukraine still needs your skills and experience, even if you're not a military man or woman. IT services export can help keep our economy going: The money you earn and the taxes you pay have never been that important for the country. Take a look at the labor market analysis to understand what you should expect from the Ukrainian IT sector. 
The impact of the Russian-Ukrainian war on the overall Ukrainian labor market
The overall situation in the labor market of Ukraine is drastic. As of May 2022, almost five million Ukrainians have lost their jobs due to the severe combat actions in the Eastern and Southers parts of Ukraine and the overall economic downfall of the country.
The National Bank of Ukraine states in its latest report that the unemployment rate has reached 35% which is almost three times more than it was before the large-scale war. However, these are just official numbers, and as part of the Ukrainians used to work unofficially, nobody can give a precise estimate of how many workers have actually lost their jobs.
According to Work.ua, in July 2022, there are two and a half times fewer open positions compared to the same period of the last year. However, the labor market starts to rise little by little and has already increased by 14% in July compared to June.
If we exclude the IT sector, sales managers, sales advisors, drivers, and cookers are among the most in-demand specialists in Ukraine. 
Ukraine is not alone in its struggle
It's not only Ukraine that suffers from the labor market turmoils. The war affected the labor market in Eastern Europe and Central Asia as well. Thus, the labor market of neighboring countries like Poland, Moldova, Georgia, Hungary, Romania, and Slovakia is under pressure due to the high number of refugees who seek jobs and require social protection. 
The countries dependent on Russia, like Kazakhstan and Tadzhikistan, also face higher unemployment ranks as the demand for their services in Russia has drastically fallen.
However, the shattering changes of the modern world don't affect the IT sector as much as the other industries.
The state of the IT labor market in Ukraine after six months of a full-scale war
IT Ukraine Association reports that the export of IT services provided by Ukraine has increased from $3.1 bln in the first six months of 2021 to $3.7 bln in the first six months of 2022. Though these numbers inspire optimism, they don't directly correlate with the labor market situation.
Starting from February 24th and up to now, there are four main trends in the local IT labor market.
(1) The number of tech specialists actively looking for a new job has skyrocketed.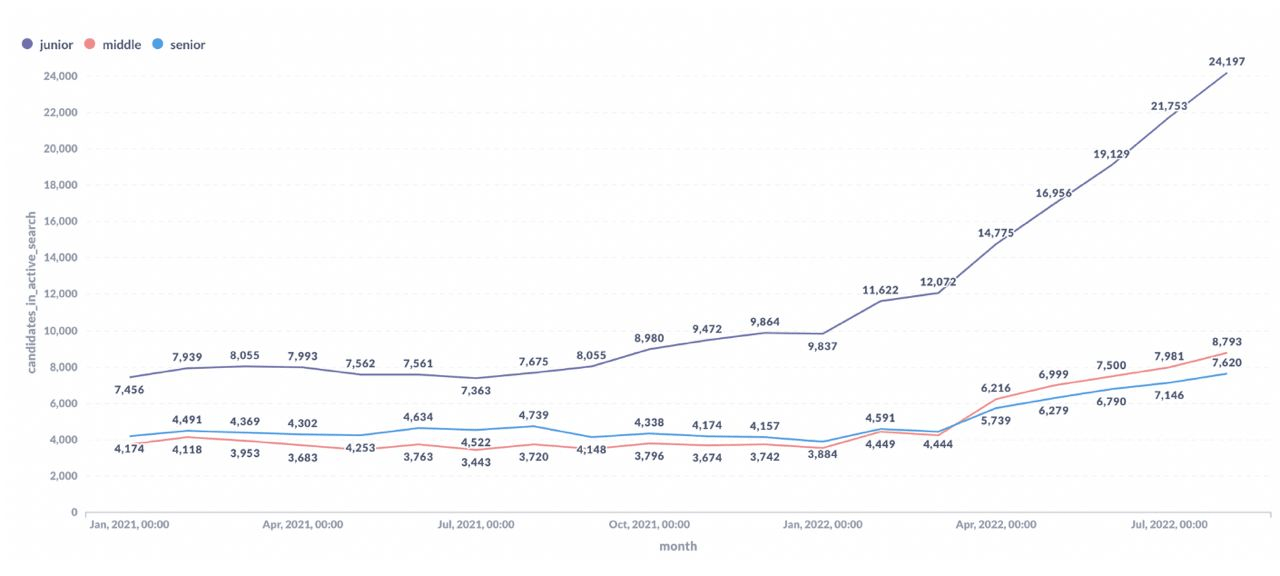 The number of junior/middle/senior-level specialists who actively seek a job
Image Source: Djinni_Official Telegram channel
(2) The number of junior-level candidates among them is incredibly high.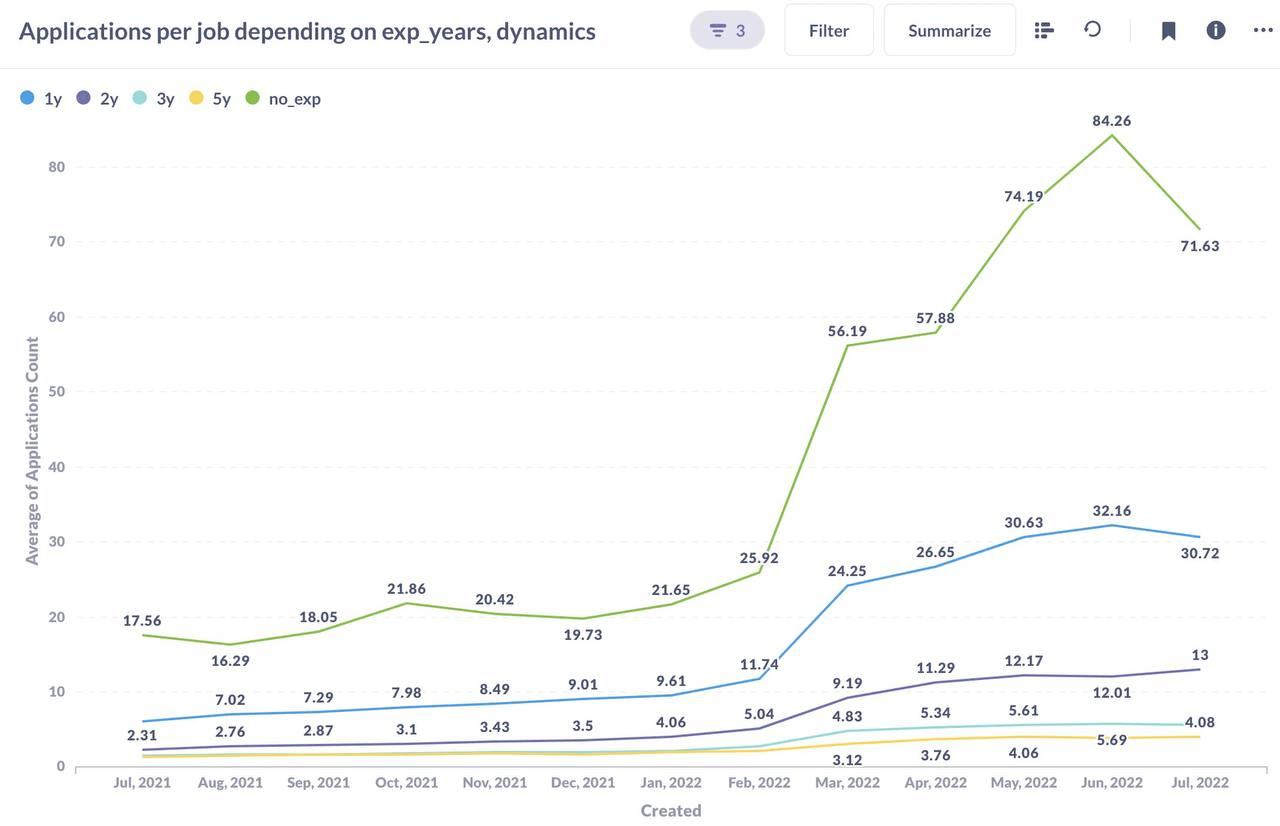 Image Source: Djinni_Official Telegram channel
(3) The number of open positions has fallen.
According to Max Ischenko, Djinni and DOU founder, "the market is still down 50%."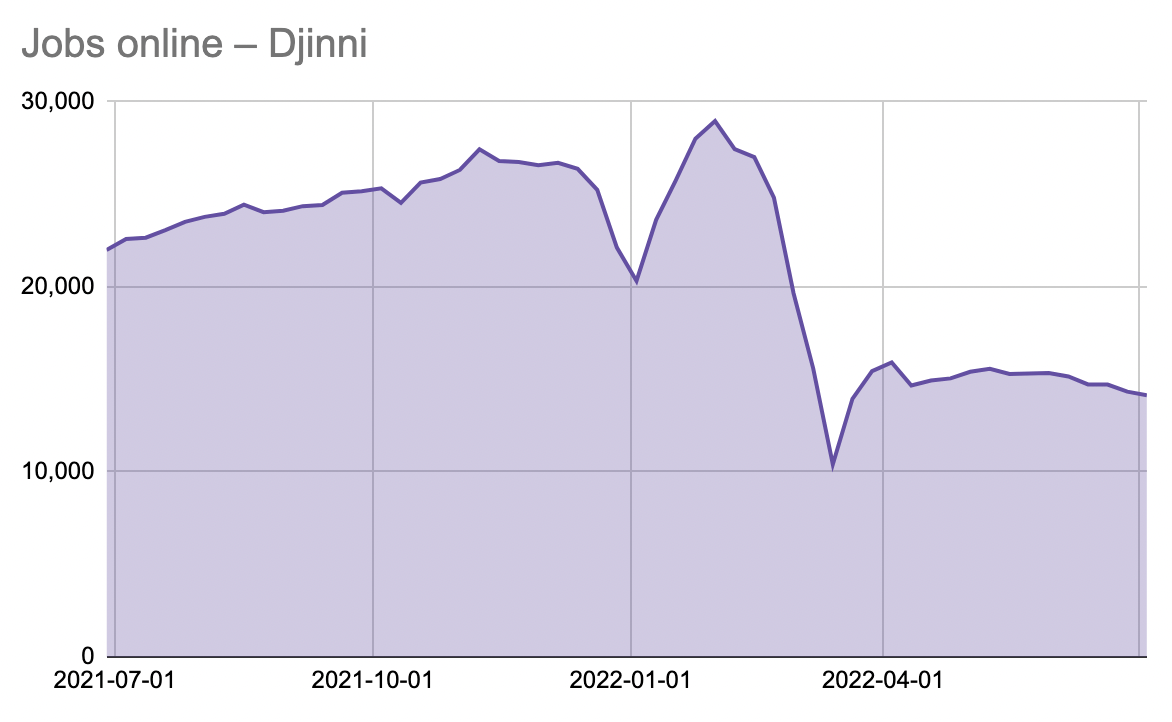 Image Source: Djinni Analytics 
Most experts believe that the labor market that used to be candidate-oriented before the 24th of February has become more employer-oriented.
(4) We are facing an opportunity for growth.
Russian and Belarussian IT companies became toxic to the global market. Belarus used to be very popular for its skilled and cost-efficient developers. After the full-scale invasion, though, working with Belarusian outsourcing companies is toxic for European and American clients. Russia, though it never was a top exporter of IT services, has also lost its piece of the global market. Ukrainian IT companies have all the chances to take their market share, and we hope that they will consider this opportunity for growth. 
Does it mean that finding a tech job becomes more difficult?
The competition among trainees and junior specialists with no work experience becomes incredibly high. The companies that used to hunt young tech talents in universities and even in schools become pickier. Some companies that used to have trainee options are now closing these opportunities. However, it does not mean that you should stop your tech education, as soon the market will recover and will again demand more young talents.
According to one Korn Ferry report, by 2030, there will be 85 million jobs unfilled because of the talent shortage. 
The dangers of geopolitical instabilities, economic downfalls, and pandemics will stay with us. 

New AI and robotic technologies, able to replace people force, will continue to develop.

Low-code and no-code trends might take part in the development market. 
However, with all this being said, the need for developers and other technical specialists will continue to rise globally in the next ten years. 
If you're just planning to start a career in IT, don't let the current state of the labor market for juniors stop you! Soon, the market will recover, and your new skills will again be in high demand.
If you are a medium/senior specialist, you know that finding a new job, even during the war, is not a huge challenge. Of course, there are not as many offers as there used to be, and probably headhunters don't contact you as often. However, you are still needed, and companies are ready to pay you relevantly high wages.
Tech job opportunities for refugees
Ukrainian IT outsourcing and outstaffing companies start opening new offices in other countries apart from Ukraine. The reason is obvious: Most clients are afraid to put all their eggs in one unstable basket. The partial relocation of some businesses opens more opportunities for tech talents searching for a job abroad. 
MWDN, for example, is now actively hiring in Israel and is considering the possibility of opening new entities in Warsaw, Poland, and Budapest, Hungary.
Tips for finding a job quicker and with less stress
If you decide to work with startups at their first stages of development, keep in mind that due to the global recession, startups have fewer chances to raise money for further development.

Choose well-established trustworthy employers. Please, check the company's reputation twice before you accept its offer. If you're looking for a dream job, check out our

open positions

, you might be the one we're looking for!

No one asks you to lower your expectations. However, finding a perfect job might take a little more time these days. Keep that in mind if you're planning to quit a job that you currently have.

Don't ignore headhunters on Linkedin and other job platforms. You might not be interested in their current offers, but someday they will become valuable members of your professional network.
If you're a newbie with no experience, check out our short how-to guide for junior specialists searching for their first job in an IT company.
What does MWDN have to say about the IT labor market during the war?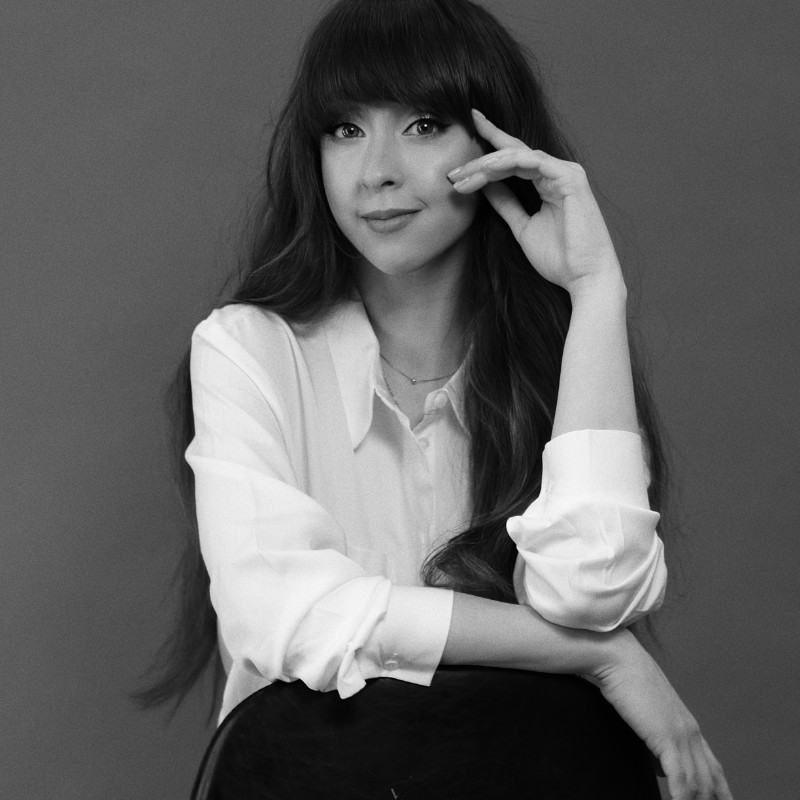 Anastasiia Kremenska, Recruiter at MWDN, has shared her thoughts on the IT labor market during the war and the changes in the recruiting processes. 
In your opinion, has the Ukrainian IT sector been affected by the war?
Probably, there is no sector in the Ukrainian economy that hasn't been affected by the war, and the IT sector is no exception. The market has undergone significant changes and obstacles during the last six months.
War and global economic downfall affect the decision of new customers to opt for outsourcing and outstaffing business models, which ultimately affects the hiring processes among Ukrainian service companies.
Has the number of MWDN open positions increased or decreased compared to the same period in 2021?
The number of jobs has slightly decreased, but we are trying to be optimistic, as both new and regular customers ask us to fill their new open positions. Also, summer is the low season for business, and we expect increased activity with the beginning of autumn.
Do you think today's IT job market is an employer's market?
I wouldn't express myself so categorically, since the market, in my opinion, is always a compromise of two parties striving for a win-win result.
The growth of the number of candidates on the market does not change their value. However, today the search process for tech specialists may take a little longer due to a lack of new opportunities.
Do you face some new obstacles when looking for tech specialists?
I haven't experienced new difficulties in recruiting candidates during these six months, except that now it may be more difficult for a specialist to dare to change the current company due to the increased fear of the unknown and the striving for stability and confidence in the future.
The number of junior specialists per job has increased significantly. Does MWDN notice this?
As a rule, we work with positions of the middle/senior level, but when there is a possibility for a junior specialist, there is no shortage of candidates.
Most likely, the increase in the number of trainees and junior specialists on the market during this period indicates their desire to develop in one of the most promising and, as far as possible, stable industries.
No matter what the circumstances are, we never give up! We do everything possible to continue providing jobs to Ukrainians and support the economy of our country. We believe our specialists to be among the most educated and qualified tech talents in the world, and the world agrees with us!