Update information about Outsourcing services 2021
Outsourcing services have become a source of expertise inevitable for growing a business — especially if you're starting from scratch. Whether you have limited in-house resources or need an expert opinion on your product, there's help. Outsourcing software development is a considerable investment, though. So you need to make sure you do it right.
In this article, we review the key types of IT outsourcing that can bring value to your project. So that all you have to do is to align your needs with the particular model. But first, let's ensure you need to hire project via outsourcing.
What is outsourcing and why do you need it?
The concept of outsourcing means having goods or services delivered to you by a third-party organization. In the world of tech, outsourcing is about hiring dedicated teams or individual experts in the domains like software engineering, UX/UI design, QA, project management, etc.
If you can answer "yes" to at least one of the following questions, it might be the right time for you to consider outsourcing:
You need to minimize operating costs.
Your team has too many time-consuming tasks, which they can't fit into their current schedule.
You already work across different time zones, so remote work won't harm your current communication set up.
There's lack of specific expertise inside your organization.
Outsourcing from offshore companies gives you space for cost saving.
You have capacity issues — little space for accommodating new in-house specialists.
Types of outsourcing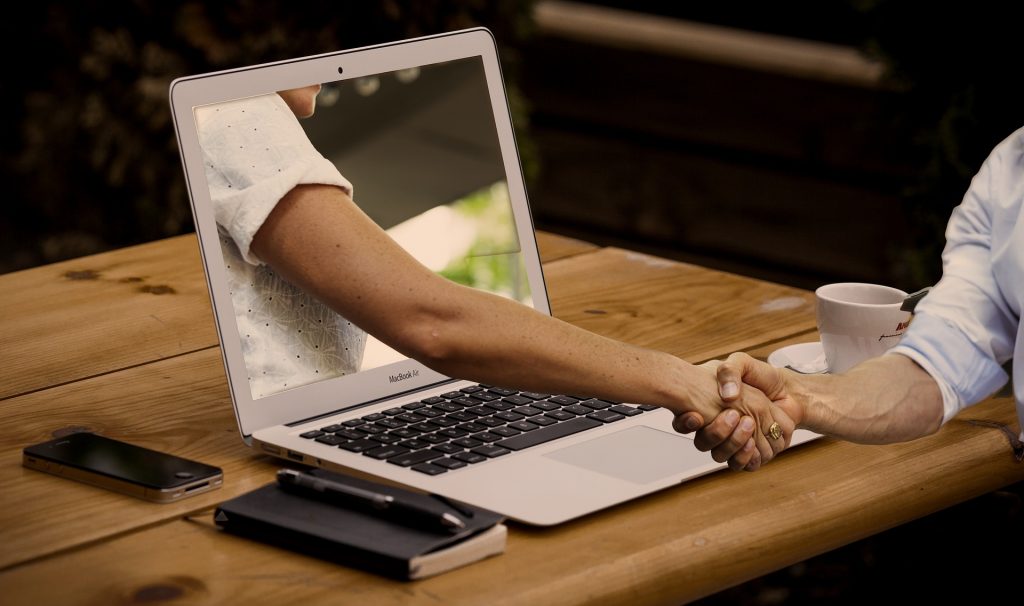 The types of outsourcing pretty much depend on the types of jobs a company outsources. It helps to learn the types of outsourcing services by mastering the examples of it. So we've reviewed each type along with a short case for each of them.
Let's look at each category a bit closer:
Professional outsourcing
Case: Your company is working on the development of a mobile app, but there's a lack of iOS developers. So you'll hire professional engineers to fill the gap for you.
This is what most people mean when they talk about outsourced processes. Any type of service in a specific professional domain that you're bringing into your project is a subject to professional outsourcing. It could be an accounting firm, a dedicated development team, or a UX designer.
The biggest perk of professional outsourcing is that you only pay for a service provided. No recruitment expenses, no legal and training costs. In most cases, you also won't pay for the equipment. So you can get the world-class expertise for a good price, no matter where your company is physically located.
Examples of professional outsourcing platforms: Upwork, Remote Work Hub, MWDN.
Manufacturing outsourcing
Case: You want to sell robots in the U.S., but the physical details that you need to assemble a robot are too expensive, so you choose to outsource manufacturing from China.
In fact, the model of manufacturer outsourcing is known to everyone who's ever purchased an iPhone. Whenever you buy a new model, you see the box read "designed in California." This means the wireframing and product design for your iPhone has been done in California — not the manufacturing part. The actual creation of the components of an iPhone is usually done in different locations across the world. For instance, Camera is created in Japan, accelerometer — in China, South Korea, and Japan, while the countries assemblers are Malaysia, Thailand, and China.
Manufacturing outsourcing helps businesses based in the Western world save lots of money and get high-quality production from offshore destinations — mostly, Asia.
Examples of manufacturing outsourcing providers: Arena, Lennox, Align Technologies.
Operational outsourcing
Case: You have a small bakery store and want to start delivering your products locally. It doesn't make much sense to hire a delivery guy just yet, so you decide to cooperate with a local service instead.
This is one of those outsourcing models you probably never consider to be outsourcing. Some call it a partnership, the others — hiring. In fact, almost every manufacturing business deals with operational outsourcing in terms of repairing operations, equipment maintenance, delivery, and more.
There are different forms of operational outsourcing such as full, targeted, and temporary assistance. Full and temporary models are based on the contract period. Targeted outsourcing means you hire a third-party service that works alongside your in-house team.
Project-based outsourcing
Case: You decide to publish a book. This is your first project, so you have no idea whether you'll need to do the same work in a long-term perspective. Therefore, you hire a professional illustrator for the project that is limited in time.
Whether your company is focused on information technology or automobile production, project-based outsourcing can be something you integrate into a business strategy. The benefits are endless:
You save money by limiting the amount of time needed for project completion.
You get expert help from the outside if you can't get it from the inside.
You establish a network of professional connections that you can use for your projects in the future.
Whatever the type, outsourcing includes an agreement between a business and a hired team/person, or a business and an outsource provider. The latter is a clever option if you need a dedicated team to work on your project — so you'll need a professional agency handling the recruitment process.
Here are a few recommendations if you've decided to hire an outsource provider:
Start with a portfolio. It's one of the most powerful testaments of quality and the showcase of all types of projects the company can handle.
Look up the best offshore outsourcing destinations. China and India used to be the leaders in terms of price and accessibility. Today, Central and Eastern Europe are winning over — so you might want to check out the countries as Serbia, Ukraine, and Romania as well.
Make sure you get to work in an environment that knows no cultural barriers — no matter where your outsourced team is located.