What Is a Dedicated Development Team?
A dedicated development team is a business model frequently used in software development. It is a model of collaboration with a team of outsourced developers, where the client and the development team cooperate on a long-lasting basis.
If you decide to cooperate within a dedicated development team, you get a team of professionals selected specifically for your business purposes according to the requirements of the client based on their experience and skills. The client can decide to operate the team from his side or appoint a project manager of the service provider to organize the communication process.
Dedicated team model has a very simple and transparent pricing system: there are monthly payments that depend on the size of the team. Payment consists of the team members' salaries + fees of the service provider, which include administrative overheads.
Dedicated software developers are best suited when the scope of the project cannot be clearly defined and requirements can be modified during the development process. The principal purpose of this model is to hire a team that will make up for the lack of necessary knowledge and will have no problem working as your own.
Dedicated team structure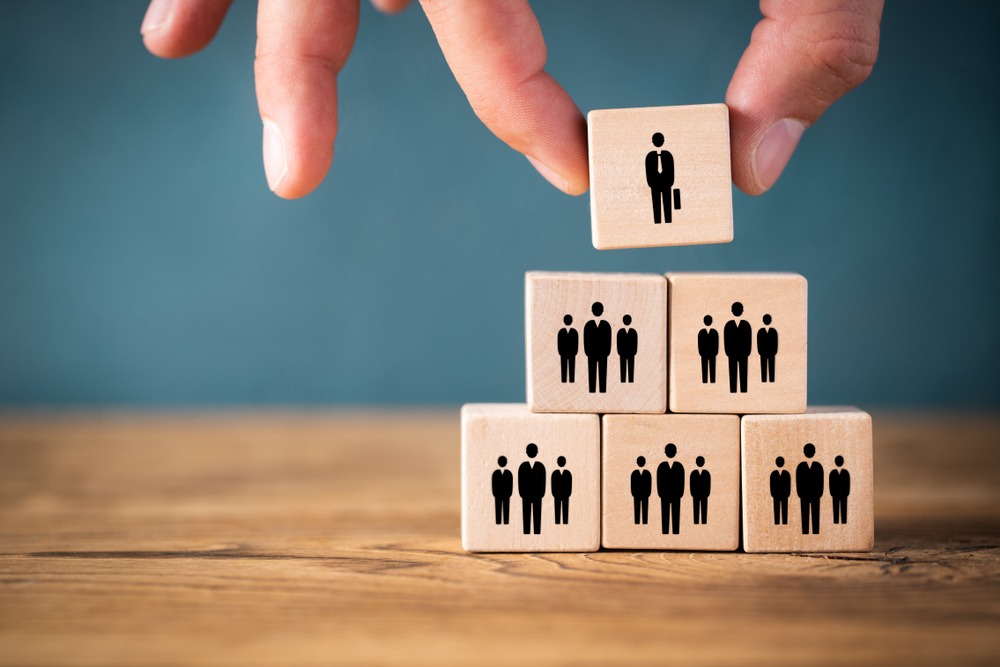 Team composition is defined by technology stack, project phase, volume, scale, management model and overall development strategy. Generally, a long-standing provider can set up a team with the following roles:
Engineering: Frontend, Backend and Full-Stack Engineers
Design: UX/UI Designer
Infrastructure: DevOps Engineer
Architecture: Software Architect, Lead Engineer, Tech Lead
Management: Project Manager, Scrum Master, Product Owner
Big data: Data Engineer, Data Scientist
Quality Assurance: Manual and Automation QA Engineers
Advantages and Disadvantages of Hiring Dedicated Development Team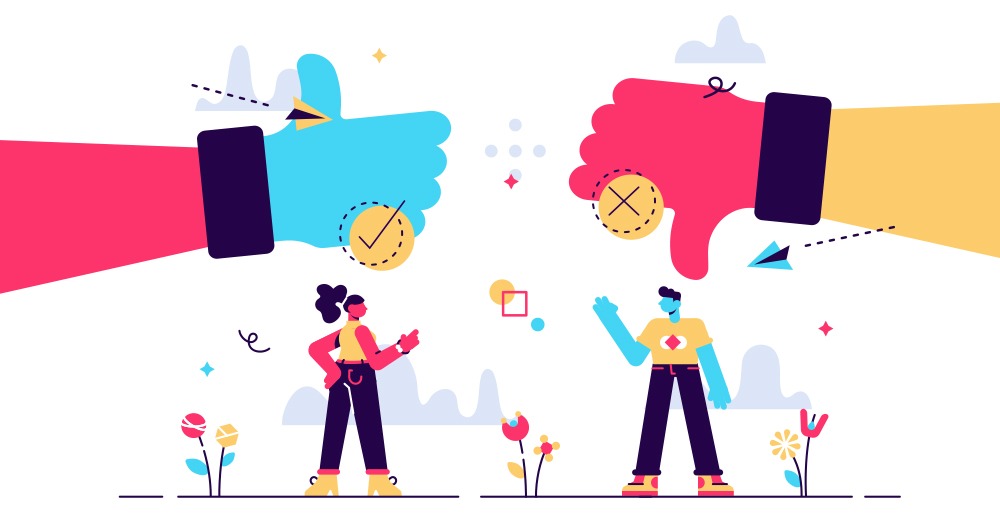 Advantages of the Dedicated Team model:
Predictable and concrete budget.
The team is stable and dedicated to a specific client.
Full control of the team.
Continuous interactions with the team through daily communication using web tools such as Skype, Slack, Asana, Trello, etc.
Since the scope is not strictly defined, queries can be changed at any time.
Dedicated software developers have a deep understanding of the client's project and business goals.
Disadvantages of the Dedicated Team model:
Team building can take time.
Ineffective for short-term projects
Can be more expensive than other outsourcing models.
The dedicated team model in outsourcing is ideal for a dynamic project with changing requirements and tasks, but with a definite end goal.
When Hiring a Dedicated Software Development Team is a Good Choice?
The dedicated team model is relevant for complex long-term projects that may expand in the future. If your idea doesn't fit to the market and requires a discovery phase, a dedicated development team is the best choice.
The dedicated team model works for:
Long-term projects with various tasks. The model of the dedicated team of software developers is best known for providing flexibility in their work in an industry where technology stack and software development methodologies change rapidly, and only a flexible dedicated team can accept and adapt immediately to changes in the industry.
This means that you can change the requirements of the development process by implementing brilliant ideas at any stage of the project, which will eventually give you a high-quality product.
Projects that will grow rapidly and expand. If your project is big, and it has the potential to grow even bigger, then find the most loyal team on the market. Thus, you can instantly assemble a team and skip the tedious recruitment and hiring process of a special team, and eventually you will have carefully selected team members.
Projects with a fixed and significant work process. Since you plan to hire dedicated development teams to work on your project, you need to give them enough work to load their pipeline. Otherwise, you will have to pay for the days (or weeks) they sit without active tasks. This is the best option if you have a stable work process, because you have hired an entire team to work on your project in different ways, so you need to give them enough work to be very busy.
Comparing Dedicated Team With Other Models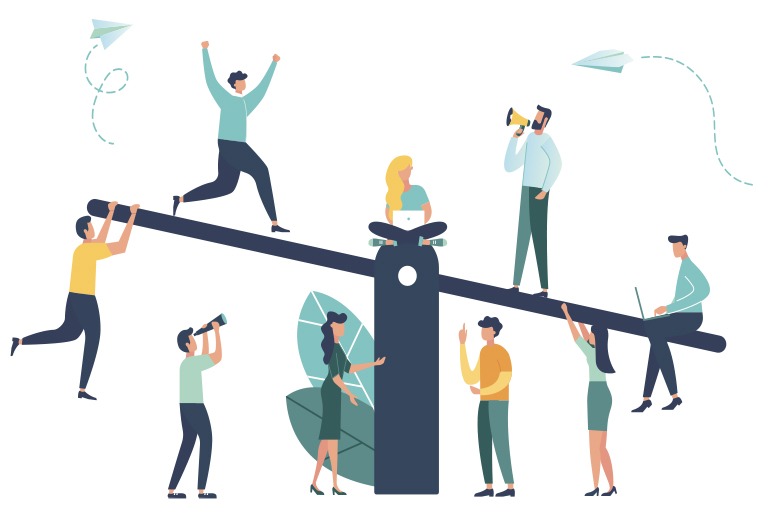 Outsourcing is not only dedicated teams. There are other models that can be used for other types of projects and situations.
Dedicated Team vs. Staff Augmentation
The staff augmentation model only implies adding new developers to the existing internal team. The dedicated team model, in turn, can be used to hire and manage the entire remote developer team. So if you don't have your own team – a model of a dedicated team may be your best option.
Dedicated Team vs. Fixed Price
With a Fixed Price model you will know the cost of the project from the beginning of the project. When business analysts compile project specifications, no changes in the development process can be made. This strategy places all the risks on your technical provider. If the estimates are wrong and the project needs more time to develop, the development company will assume all costs. To avoid risky situations, you have to be very clear about your requirements and the goals of the project.
As part of the dedicated team model, you pay the salary of the team members and the company's fee for the duration of the contract. Even if the project was finished before the contract expired, you still have to pay all the contract fees. That is why it is so important to clarify all requirements and details of the project in order to accurately estimate the development time.
Dedicated Team vs. Time and Material
The Time & Material involves payment for the time spent on the project. The cost of the project is calculated by number of hours spent on the project multiplied by developers' hourly rate ($/hour).
You can expand and remove specialists according to your budget. This is why Time & Material is a flexible model for projects with changing requirements.
Where to Find and Hire Dedicated Teams
IT outsourcing has become so popular that there are tons of resources to find a reliable provider.

Top Outsourcing Destinations
When selecting a dedicated team, you should be aware of the pace of software development in different regions. American vendors charge much more than, for example, similar companies in Eastern Europe. The difference in rates depends on the salaries of developers and the cost of living in a particular country.
Software developers' rates in different regions
| | | |
| --- | --- | --- |
| Ukraine | $37/h | 52.13 |
| Russia | $32/h | 52.32 |
| Poland | $40/h | 63.76 |
| Brazil | $51/h | 50.1 |
| India | $25/h | 55.49 |
| United Kingdom | $71/h | Native |
Hiring a Dedicated Team in Ukraine
Ukraine is one of the leading areas for hiring a dedicated team in Eastern Europe, providing talented world-class specialists with a reasonable price-quality ratio. Ukraine's technical industry is focused on providing software development services through small and medium-sized companies, which results in extensive technical knowledge. With less competition from the world's technological giants, most bright Ukrainian minds work in the sphere of IT-outsourcing.
Ukrainian IT market shows rapid growth. Western Europe remains the largest export outsourcing market for Ukraine. The number of technical specialists in Ukraine is increasing by 36,000+ graduates per year thanks to solid support from educational institutions providing high-tech education.
The Ukrainian government and local authorities actively support the Ukrainian IT industry. Thanks to the reduction of taxes on labor and social contributions, tax policy in Ukraine became more favorable for the development of the IT industry.
How Can MWDN Help You?
Our clients often need new specialists to complement their projects. We know how to assemble dedicated teams that will do the job and provide quality software development in the shortest possible time. Our managers always inform you about the progress and understand how to efficiently manage the team following the latest practices and trends. If your project is not suitable for this model, we can discuss which business model will suit your needs best.
How to Build a Dedicated Team of Developers at MWDN?
Step 1. Assess requirements
At this stage, you must clearly define your requirements and expectations. We gather this information to build the right team.
Step 2. Price negotiation
Once the requirements are clear, we determine which dedicated team structure is needed to implement the project.
At this stage you discuss the pricing, frequency of payments and duration of the contract.
Step 3. Assembling the team
Once the requirements and the price are specified, we start the procedure of forming a team. The length of this depends on the number of developers you need. If you have a small project that requires several developers, you will most likely receive them in an extremely short period.
However, if your project requires 20-30 developers, the company may not have many at the moment. In this case, it will be necessary to wait until other engineers are available, or the company hires new specialists. It seems like a long process, but it's cheaper and faster than looking for developers on your own.
Step 4. Onboarding the team
After the team is assembled, it's time to introduce it to your project. Now your job is to set up a communications bridge with a dedicated team, introduce the remote specialists to your internal team, explain how your corporate software works and tell them about the workflow. In addition, it is important to appoint an employee who will determine the frequency of the team reports and work with them.
Step 5. Getting to work
When all is done, your new staff will start working on the project. Now the main task is to control and manage the process.
You can check out our Portfolio and Technology. Built that trust up and contact our team right away.