GoodFirms ranks MWDN, a top-notch IT services provider among the top app development agencies in the UK. In the arena of software and web development also, GoodFirms ranks their developers and thus, the whole firm among the top software developers in Ukraine and top web developers in Kharkiv.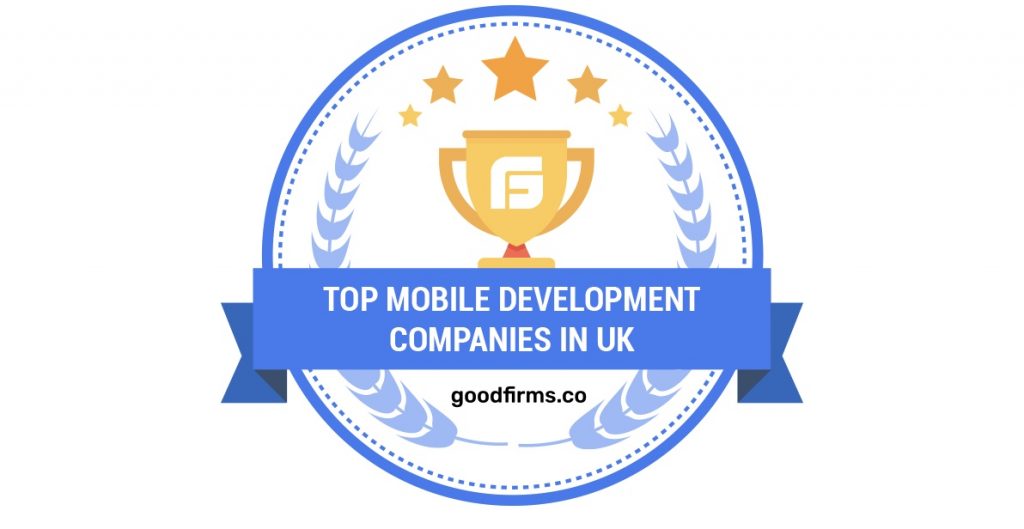 About MWDN
The United Kingdom's registered firm MWDN was founded in 2002. Having development centers at both Ukraine and the UK, the firm largely covers all the clients in and nearby their locations. With a firm belief on creating a base for steady partner relations, they deliver more benefits and advantages to a limited number of partners in their industry. They are known to provide high-quality and cost-effective services to their partners. Working with MWDN one gets a decent and dependable leadership hub that will empower them with new approaches and acumens and will always endeavor to fulfill all the expectations of the clients to the best.
Their key clients include product companies, service providers, and independent consultants. Within their existence and experience of 14 years, they have developed various projects ranging from medical to transport, banking, and web systems development.
As MWDN has been registered as a software development company on GoodFirms and has been considered on high regard by the team of analysts of GoodFirms, they evaluated the services the firm provides. Let us know more about the GoodFirms' research process.
GoodFirms' Process of Research
GoodFirms is a Washington DC-based B2B platform which provides accolades the companies providing services in the IT sector and related. It has a well-learned team of analysts and researchers who take upon the task to spot such companies who perform exceptionally well in the market and give them honor. With a belief in the term that good efforts should be recognized and trusted, the firm then prepares a ranking list based upon a few predefined parameters.
There are three parameters when this specific research process is talked about. They include Quality, Reliability, and Ability. These words themselves define that this research process focuses on the overall aspect that the company works upon and the approach it adopts.
This research process observed an unusually great strategy employed by the company in their services they offer which wins attention.
GoodFirms ranks MWDN for
The dedicated top app developers in the UK can be found at the MWDN who specializes in the development of top-notch mobile applications grabbing the attention of more clients. The secret behind this is its smart interface and easy navigation. They know how valuable mobile apps are these days and thus they employ specially designed superior technologies and awe their clients by serving them with dynamic applications.
A client reviews the services of the firm with these words.
They never let customers face any difficulties in the interaction with the application. Their quick, dynamic mobile applications with a plain, comprehensive design attract the attention of users and outperform in the market. All such amazing things lead the firm among the top mobile app development companies in UK.
Software Development Services
This global software development firm has developed a notable number of complex medical systems and cardiac monitoring products beneath the careful direction of their project supervisors. Having commenced as a medical software development business operating on healthcare projects, MWDN today has transformed into a web and mobile app development corporation partnering beside the most thriving worldwide start-up projects.
GoodFirms prepares a research scorecard for the company owing to its services.
They also have substantial experience in Israel software development as well as majestic projects for clients in Germany, the USA, Canada, and other countries. They thus become the first choice for clients seeking software development for startup or enterprise. These services of the firm and impressive research scores lead them among the top software development companies in Ukraine.
The websites created by the firm have responsive designs and has a search engine adaptability. Deploying the revolutionary technology, they treat web development as art and each website they develop is unparalleled and prominent. Their web specialists always strive to discover the most suitable way to generate a welcoming corporate identity of the firm through their websites.
A client reviews the web development services of the firm.
Utilizing user experience we build amazing websites with user-friendly interfaces and elegant structure; their responsive websites lead them under the top web development companies in Kharkiv.
About GoodFirms
Washington, D.C. based GoodFirms is a maverick B2B research and reviews firm that aligns its efforts in finding the top Software development and Mobile app development companies delivering unparalleled services to its clients. GoodFirms' extensive research process ranks the companies, boosts their online reputation and helps service seekers pick the right technology partner that meets their business needs.
About the Author
Anna Stark is presently working as a Content Writer with GoodFirms – Washington D.C. based B2B Research Company, which bridges the gap between service seekers and service providers. Anna's current role lingers her to shape every company's performance and key attributes into words. She firmly believes in the magic of words and equips new strategies that work, always in with ideas, something new to carve, and something original to decorate the firm's identity.