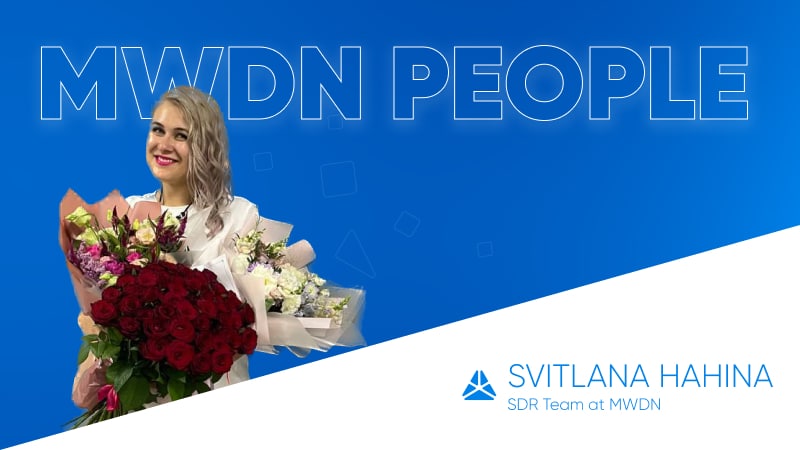 Can you imagine living in a foreign country without knowing the local language? MWDN Sales Development Representative Svetlana Hahina doesn't have to, as she has been there! Svetlana spent the whole year in China getting her master's degree and assures that Ukrainians and Chinese are not that different.
However, our interview was not only about China. Read on to find out how she started with no experience in IT and managed to become a team leader of her department, what she likes about her job, and why she thinks MWDN is her second family.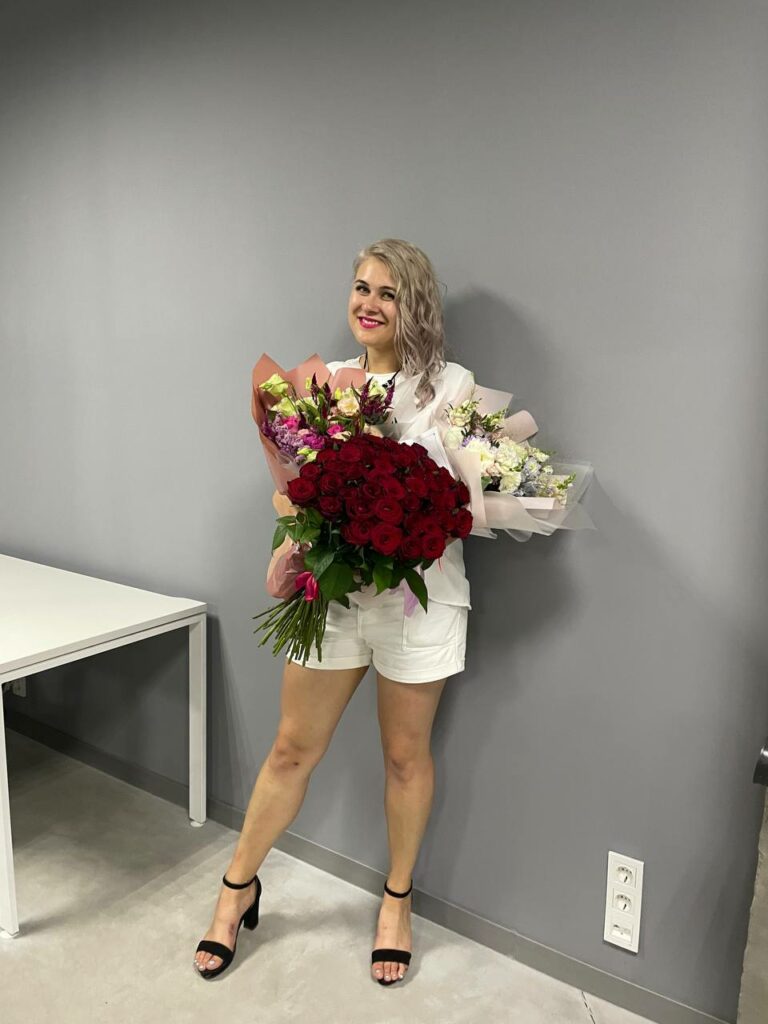 1. What do you do at MWDN?
I've been working in MWDN for two and a half years. Before I applied here, I had no experience in the IT industry. However, I decided to challenge myself, and now I see that I greatly like it. I was a Sales Development Representative for two years, and in January 2023, I was promoted to SDR Team Lead.
Thanks to the great team and managers, I mastered the SDR position and started developing as one quite quickly. As an SDR, I searched for new leads, learned about the technical characteristics of our product, and started to understand target customers and their needs. Right now, I am working on developing SDR Team Lead skills, as in this position, I have to manage sales representatives and maintain good vibes and the productivity of the team.
2. What do you like the most about your current position?
I really like my new role. It has its challenges, but I'm ready to face them and get new exciting experiences. As the saying goes: "To succeed in life, go to places that scare you and get out of your comfort zone."
3.
On hobbies
Before the full-scale invasion, I had singing lessons and did sports at the gym. I love these activities a lot, but I can't do them today. I can't find the singing teacher I want here, in Hungary, but I try to do some sports at home.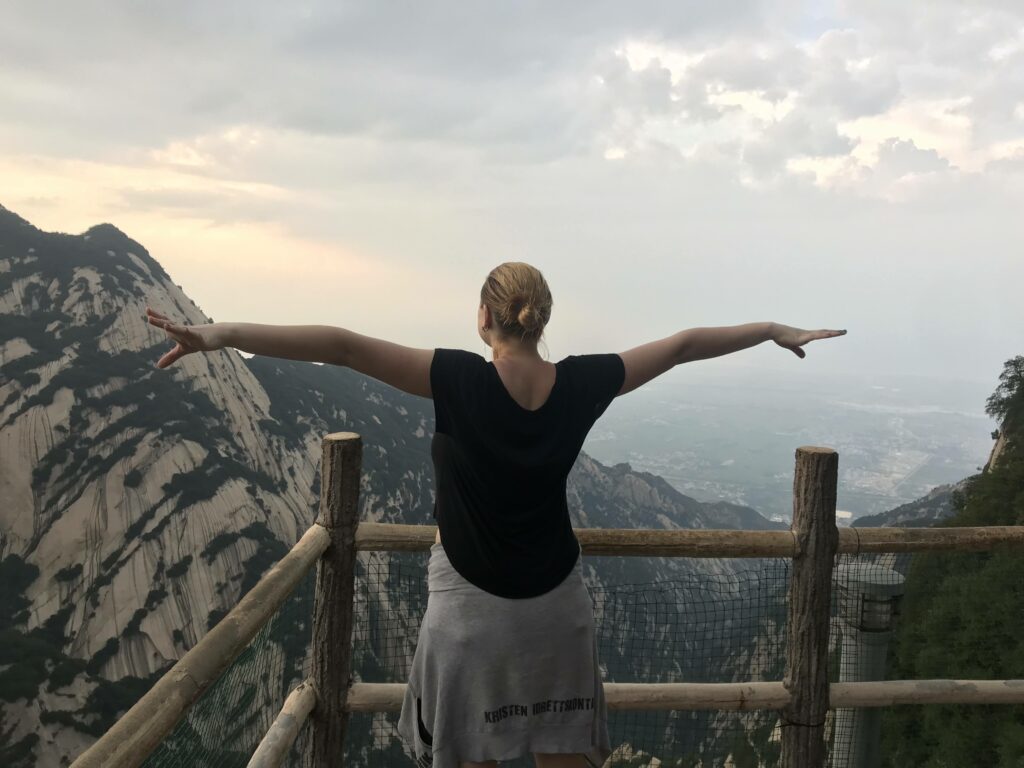 4. On the striking Netflix series
Last year, I watched The Queen's Gambit. It tells a story of a very determined girl who achieved great success. The series teaches the audience that dedication and hard work always pay off. Despite the multiple difficulties on her way, this girl continues climbing to the top. The story also tells about the power of friendship, reminding us that we need friends, family, and loved ones to motivate us and support us on the way to success.
5. On living in China
In 2016, I entered the Chinese University to get my master's degree. I wasn't expecting to find myself in China, but my desire to visit interesting places made this experience unforgettable.
When I just came there, I felt like a newborn that couldn't read or talk. Before this trip, I had never learned Chinese, so I could only say "Ni Hao." It was like getting to another planet with nothing in common with our mentality or traditions. At first, I was shocked.
With time, I learned unusual traditions and picked up some words and phrases. In the end, I felt like a duck to water – I could travel to another city, communicate with a taxi driver, and buy food in a shop. At that point, I started to fall in love with the country.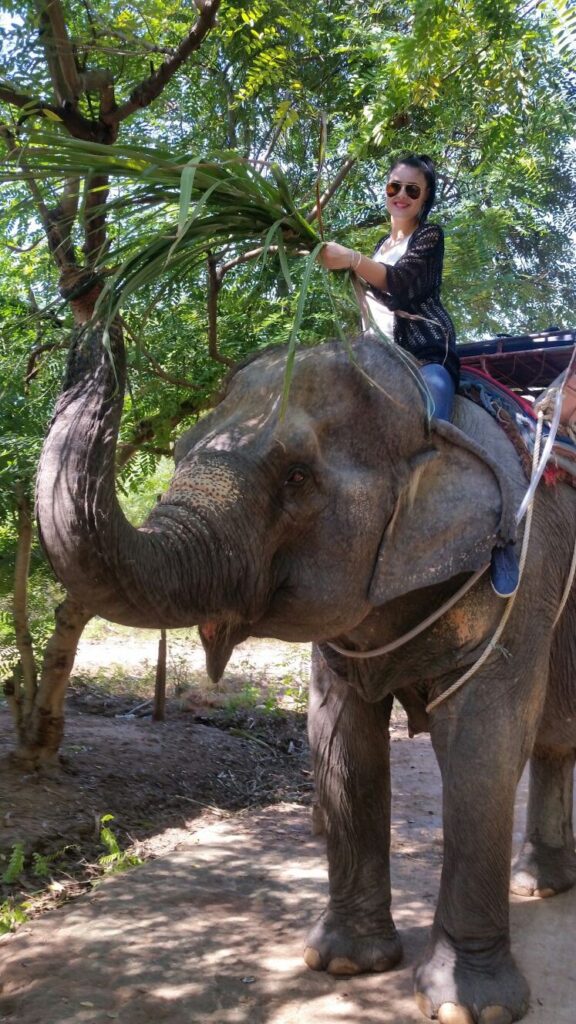 6. On sightseeing in China
I lived in Xi An, which is a relatively big city. It is one of the oldest Chinese cities, it's more than 3000 years old. Xi An used to be the capital of China for 13 dynasties. Nearby, one of the world's greatest miracles is situated – the Terracotta Army. It was discovered in 1974 when the farmers were digging a well. The complex comprises more than 7 000 full-sized sculptures of warriors and horses standing guard.
7. On common things between Ukraine and China
China is very different from Ukraine. It has a different language, religion, traditions, food, history… However, you can spot some common values. First of all, this is the family, which is crucial for both Ukrainians and Chinese. Then, the food. Yes, it differs a lot, however, both Ukrainian and Chinese cuisines are quite rich and varied, and they both focus on fresh local products. Both Chinese and Ukrainian societies respect the elders, which are often perceived as a source of wisdom and guidance. We also both value education: It's important that their children get a good education for Chinese and Ukrainian parents alike.
8. What do the Chinese think of the Russian invasion?
During the first week after the 24th of February, I received multiple messages from my friends and acquaintances in China, they offered help and asked what they could do, which was very touching. Unfortunately, China has another geopolitical vision of our war, and the news broadcasts uncredible information. So, I tried to show my friends the reality.
9. On the 24th of February
On the evening of the 23rd of February, I came to my parents. The next morning, I wanted to discuss our plans in case of an invasion, but at night I was already wide awake to my father talking to someone on the phone. He said, "The war began," and left for work. The first days were full of panic, my parents didn't want to evacuate, but the bombs falling close to our house changed their opinion, so they agreed to move to the Western part of Ukraine.
Right now, I'm in Budapest, but my heart and my soul are in Ukraine. I believe in the Armed Forces of Ukraine, I believe that soon we will win, and we all be able to come back home, where we will celebrate the victory with the whole country. And, of course, I suppose MWDN will have a little Victory party of its own.
10. Would you recommend MWDN as an employer to your friends?
In fact, I did recommend it to several of my friends. The right atmosphere is everything to me, and MWDN made me want to come to the office. Moreover, it taught me discipline for remote work.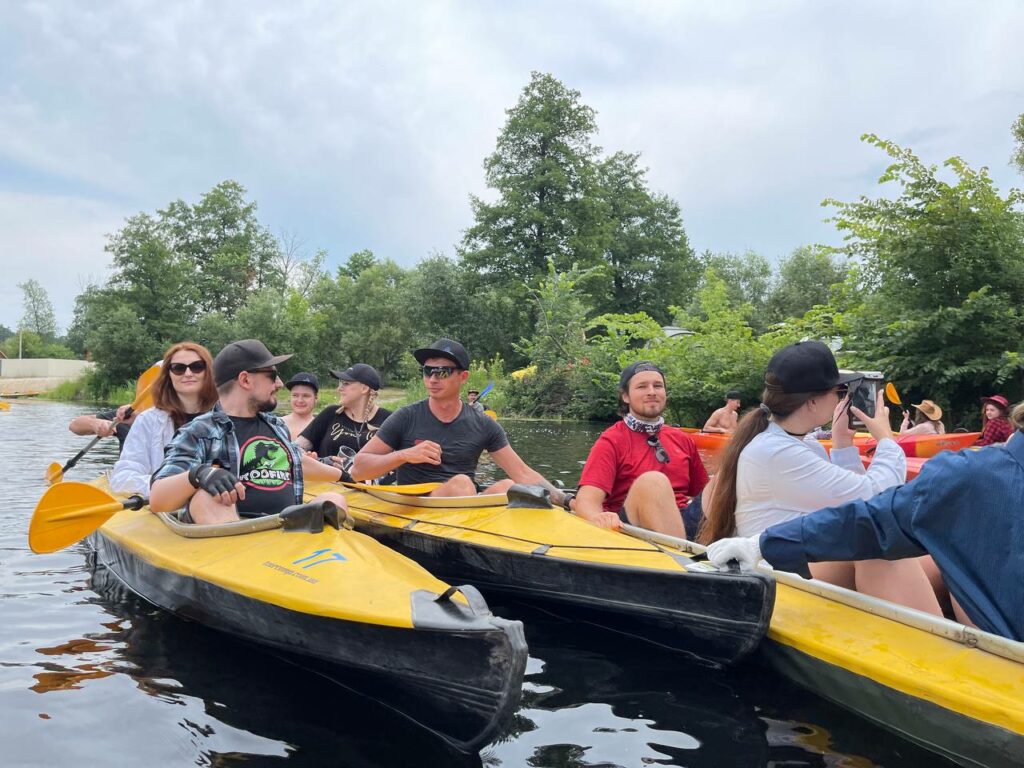 11. MWDN, in three words
MWDN is a family, friends, and good vibes.