Eastern Europe, according to different sources represented by a number of countries such as Poland, Romania, Ukraine, etc., has become a popular outsourcing services provider. But unlike other outsourcing regions (India for example) what's happening these days in software development in Eastern Europe is unique and quite complex.
Notable for high standards of tech education, a large number of renowned universities and colleges in this vast area provide a huge pool of software development talents. This, in turn, translates into a diverse array of specializations and unrivalled quality delivery. Eastern European software development specialists are of particular interest of companies from USA and Western Europe due to their geographical position and culturally similar developing staff. Although, the talent pool in the region has been shrinking because of a large drain of cadre to West in search of better living standards and higher salary. Thus it's important to know exactly who you should outsource from. Still, the thing that stands Eastern Europe software development industry out is its unrivalled quality of services and diverse choice of companies.
According to a 2019 report by AVentures and Aventis, the software development market in four countries of that region – Ukraine, Poland, Belarus and Romania – is growing at a 4 to 5 times faster pace than on the global scale. A fair share of this growth is driven exactly by the advantages of outsourcing Eastern Europe has to offer to the customer.
Eastern Europe Software Development Market Overview
The region we are focusing on is quite large, and generally includes the European countries east of Germany. By now, there have been several generations of workforce actively exploring the more innovative business areas, including IT and software development – and building on the traditionally substantial level of tech education in the region. Eastern Europe has a score of 82 in the UN Education Ranking (higher than East Asia), and the standards are high.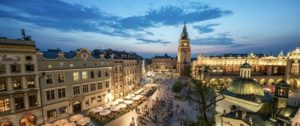 Tech university graduates and specialists coming from other sources make about 1,000,000 developers in total, which means there are, on average, 1.3 software developers per 100 people on the labor market. While IT is now regarded as a prestigious profession, with constant influx of new employees, the competition – and the requirements to an applicant – are pushing software developers in Eastern Europe to upgrade their skills constantly. The main trend is to preserve high quality as a competitive edge over India and Far East.
Organizationally, the landscape here is very fragmented, with lots of smaller companies (<100 employees) and several dozen large ones. This provides for growing specialization and is generally considered a good thing by clients.
Benefits of Outsourcing Software Development to Eastern Europe
Why exactly are more businesses outsourcing to Eastern Europe? There are several considerations at play, so let's have a look at the commonly cited advantages.
Price
Outsourcing in Europe can mean different things financially. The costs of development in Eastern Europe are, of course, spectacularly lower than in Western Europe or North America. The average software developer salary in Eastern Europe lies about $39/hour, but can fluctuate depending on the Junior/Senior drift and the country. While the bare numbers are still higher than in several other popular outsourcing locations (think South Asia), Eastern Europe still results more beneficial in many cases. Why? The hidden costs linked with…
Quality
Quality is, of course, a fair share of the final software cost. Famously, IBM calculated that fixing a bug at the maintenance stage may result 100x more expensive than while still in design. In a way, this quality-centric approach has defined Eastern European software market as something very clearly distinct from the other ones.
Practically every enterprise in the region knows that in order to be competitive on the backdrop of other regions, they need to provide for exceptionally higher quality. Eastern European QA engineers are given vigorous training and the developers themselves are frequently fans of clean code. In the recent Skillvalue report, countries like Poland and Ukraine ranked as #3 and #5 countries with the best developers in the world, correspondingly.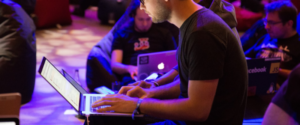 Rich talent pool
Eastern Europe is also a convenient place to outsource because of the broad spectrum of technical and industry specializations available. Due to the fact that most programmers in the region work for smaller, often startup, companies, there are many directions of work, and very diverse programming and software engineering skills are in demand, from PHP and Python to Android & iOS app development, to web development, blockchain, eCommerce, WordPress and many more. This means your chances, as a customer, to find all the professionals you need in one place are quite high!
Besides developers, many companies also offer the services of BA, UX/UI design, visual design, localization, creative services, copywriting and management specialists according to your needs.
Culture and language proficiency
Culturally, countries like Ukraine, Poland and Romania are definitely within Europe and identify as such. "Western" values and norms pretty much work as usual around here, which facilitates communication a lot.
Speaking of, you can actually expect a decent level of English from your outsourced team here. While official proficiency indexes calculated for population in general are traditionally lower in Eastern Europe than in, say, Scandinavia, there's a little secret: the best English speakers are almost always the very segment that's most likely to work in IT.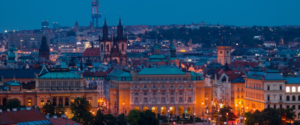 Organizational considerations
Working with Eastern European teams is fairly convenient due to several factors:
Most companies have at least partially

adopted Agile practices

, but for specific projects, specific teams can easily work with Scrum or stick to the good old Waterfall.

The time zone

(UTC+2) is typically

considered convenient both for customers residing in the Western Hemisphere and in Europe or Israel. Countries like Ukraine use daylight saving time, which means it's UTC+3 in the warm time of the year. At the same time, there are freelancers who

prefer

working individual hours that may fit the project perfectly.

Because of the local management traditions,

deadlines are respected

quite seriously.

Traveling to Eastern European countries is easy

and the cost of stay is typically lower than in Western Europe, which

facilitates business trips

. Many of the nations in the regions are known for hospitality and can offer quite a lot touristically.
Flexible collaboration models
With a large number of companies offering outsourcing services, there's a good amount of collaboration models to choose from. These may include IT outstaffing and hiring an entire dedicated team, among others. You can define the level at which you want to get involved in the process – from having a project done on a turnkey basis to full participation and continuous feedback.
Quick adoption of innovative trends
Many programmers in the region are enthusiasts who take up new technologies as hobbies, participate in several open-source projects, then get themselves certified and look for opportunities to use the skills in new projects. For example, this was pretty much the thing with Node.js in Ukraine, where the corresponding share of developers was already 14% in 2012, and grew to 21% by 2016. The developer communities in the region are eager to adopt the latest tendencies and standards as soon as they are released. This is why, for example, the region is a good find for blockchain projects. When it comes to software development Eastern Europe is eager to embrace innovation.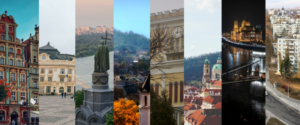 Top IT Outsourcing Countries in Eastern Europe
So far, we've talked about the region as a whole. However, it's a good idea to take a look at the particular countries to gain a more detailed picture, as well as examples.
Poland
Poland is the "big kid on the block" here, and home to about 24% of Easten European developers (~234,000). These reside in the 7 largest cities, including Kraków, Warsaw and Wrocław. The most established provider of IT outsourcing Eastern Europe has seen so far, Poland also has slightly higher salary rates. As elsewhere in the region, full-stack Java, .NET and PHP developers are the most popular web stacks.
Romania
One of the fastest growing EU economies, Romania boasts about 105,000 developers. 88% of these work in either Bucharest or Cluj-Napoca. A lot of software engineers speak both English and French. Recently, the landscape in Romania has shifted from several large companies to a large number of "boutique" agencies, with beneficial effects on competition, ecosystem and community. The average size of teams offered is, nevertheless, the highest in the region (~80 developers per team).
Ukraine
Ukraine hosts around 185,000 qualified developers, not counting other IT professionals. Significantly, Ukraine is #5 in the list of countries with the best developers in the world according to Skillvalue at 93.17%. Interestingly, the average age of the teams in Ukraine is quite young – due to the widespread collaboration between universities and IT companies. Tech education in Ukraine is quite strong and encourages practical skills. The level of IT outsourcing culture is among the highest in the entire Eastern European region.
Bulgaria
With ~51,000 developers, Bulgaria is known for the highest percentage of women in tech at 30.28%. The salary rates, ecosystem and logistics are firmly at the mean Eastern European levels and comparable to those in Romania.
Belarus
A rapidly emerging center, Belarus has (intriguingly) a high proportion of senior developers across various technologies. This is because of the low attrition (a hallmark of Belarussian economy) and low emigration levels. The ratio of outsourcing to product-developing companies is 6:4, with the latter developing customized solutions mostly in fin tech.
Czech Republic
With 2 largest development hubs in Prague and Brno, Czech Republic has about 100,000 developers and is famous as the home of Avast company. There are over 180 companies, and the average age of the teams they offer is the youngest in the region, while the teams themselves tend to be smaller, Agile-oriented units.
Hungary
Alongside Poland, Hungary is another large player, also providing about 25% of the IT outsourcing. About 88,000 are actual developers, while another 50,000 or so are professionals in other IT areas. A large share specialize in the financial industry. Correspondingly, teams are on the smaller side and tend to focus on and around senior developers.
Moldova
Of all the countries on this list, Moldova is known for significantly lower salaries (~$20). Although the country ranks only #21 on the Skillvalue World's Best Developers list (below Poland, Ukraine or Czech Republic), it has a notable amount of high-skilled senior developers! The paradox is due to the complicated economical situation in the country at the moment.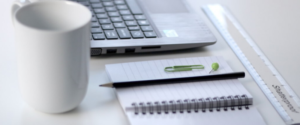 How to Choose the Best IT Outsourcing Company in Eastern Europe?
So now you have the general idea of this amazingly rich but complex Eastern Europe software outsourcing market, and decide to pass a task to a team in the region. Where to look for one, and who to contact to hire it? As mentioned previously, there are hundreds of companies, big and small, some of them purely local, some drawing upon a multinational pool of developers. What to look at when choosing "your" one?
Here are some ideas:
Company size.

Stereotypes are a bit misleading here, but larger size correlates with a firmer standing on the local job market, and thus, with a larger range of employees for that company to choose from. On the other hand, extremely low pricing with large companies may show an abundance of junior developers in teams, making it better for large volume, minor complexity tasks. Most companies are, as

Team size.

By team size you can sometimes deduce the development methodology they are most comfortable with, and compare it to what you expect. Also, the nature of your project may require teams of a certain headcount.

Experience in your particular field/industry.

In many cases, this is synonymous with how old the company is, but rebrandings or mergers happen, too. With the staggering amount of outsourcing providers in the region, you can find a software developer team specializing in your industry long enough to have accumulated insight and master touch.

Location.

This is not just about the country, but also geographical position within that country. Is it near large educational centers? Such a placement is preferable if you want scalability – if your projects in the future require more developers, this will naturally draw graduates to that enterprise.

Testimonials.

In some industries, like healthcare, it can be fairly difficult for an outsourcing company to get an official recognition – there simply isn't such a tradition. In most other fields, however, it's a good thing to see what former achievements the company has to show.

Management.

Since the team will be working for you remotely, it's extremely important that the management is good. Does the responsible manager speak good English? How good of a listener are they? Do they ask for the right information (specs, feedback, etc.) at the right moment?

Price to quality ratio.

There's no direct way to measure quality until the work is done and the UAT results can be analyzed – but there are plenty indirect ways, including previous customers' experience, the ratio of juniors to senior in the team, etc.
Ukraine: Reduce Costs Without Losing Quality
For the businesses who want to reap the benefits of outsourcing while not having to compromise on quality, Ukraine is now generally considered among the safest and most efficient options. The country has about 185,000 developers, and around 16,000 more graduate each year. We have already mentioned Ukraine as #5 country with the best developers in the world; it is also #5 in PwC's Top 25 IT services exporters list.
The Ukrainian IT sector is growing at 26% annually. Major global enterprises, including Microsoft, Samsung, Apple, Boeing, IBM and Skype have R&D centers in Ukraine. IT services companies (of which there are about 1,600) consciously make it their market position to provide development services distinguished for quality among the other outsourcing destinations. At the same time, the average salary is still quite modest, ranging from $30 to $50 per hour.
This has led to Ukraine becoming the world's 4th greatest provider of tech talent. In part, the secret of high quality work that Ukrainian developers provide is an extremely elaborate IT ecosystem and community, with major events such as PyCon Ukraine, iForum, IT Arena, etc., possibilities of extracurricular education, as well as 14 IT hubs scattered around the country.
In many ways, Ukraine embodies what the whole Easter European region stands for in terms of IT outsourcing, and besides that, provides a wide variety of industry specializations within the software development market – from healthcare, finance and eLearning to security and real estate. Technologically, the country is a source of experienced mobile applications developers, backend and frontend, as well as full stack web developers, and other professionals.
To learn more about how exactly the impressive potential of collaborations in the region can bring benefits to your business, contact our team of specialists, who have aided and overseen the launch and numerous projects – and let yours be another success case.