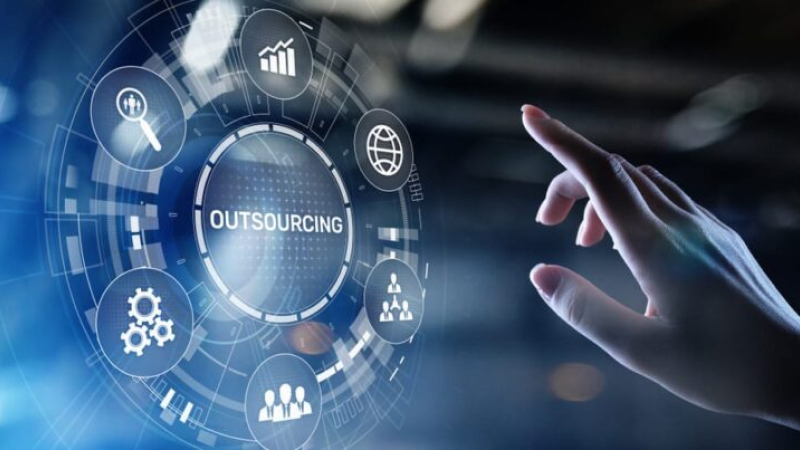 In a competitive environment, there is a huge demand to optimize operations to maintain high profitability. Striving to improve efficiency and keep costs low is the reason behind outsourcing emerging as a formal business strategy. The resulting benefits reduce risk and drive innovation.
What is outsourcing itself?
Outsourcing technology is the business practice of hiring third parties to provide services and create products that have traditionally been performed by in-house employees and company personnel.
The business case for outsourcing varies depending on the situation, but the benefits of outsourcing often include one or more of the following: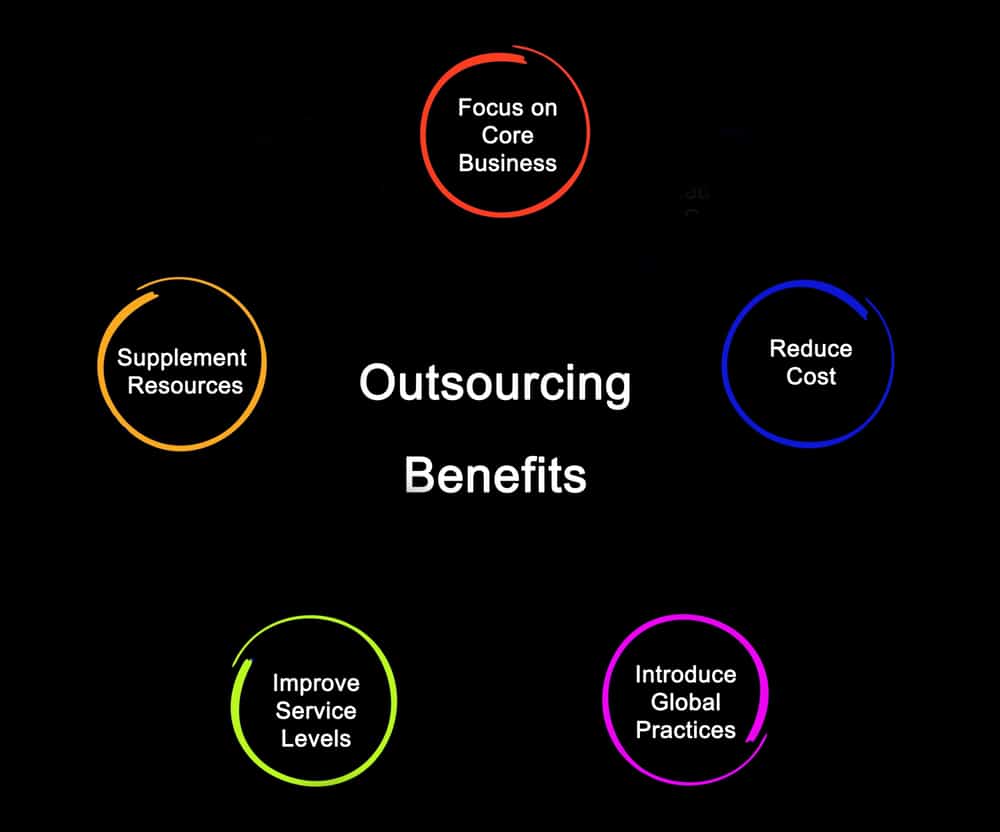 Focus on core business.

Outsourcing

your business processes will free up your energy and allow you to focus on building your brand, invest in research and development, and move towards providing higher value-added services.

Reduce cost.

The most obvious benefit comes from the cost savings that

outsourcing companies

bring. You can get your work done with less cost and better quality. Due to the difference in wages between countries, the same work can be done at a fraction of the cost. In addition, the quality of the services provided is high, so low cost does not mean low quality.

Introduce global practices.

One of the main

benefits of outsourcing

digital work overseas is the significant difference you may face in terms of time zones and holidays. While this can create an initial hurdle in terms of logistics, overcoming it can actually mean your business is up and running even when you are fast asleep.

Improve service levels.

Improve your service offerings with high quality results and reduce the time it takes to get your product to market. This way, you can convert your ideas into products faster and better deliver value-added proposals.

Supplement resources.

Outsourcers have specialized knowledge, experience and expertise that you cannot afford to hire yourself. The outsourcer is responsible for any licenses or accreditation that are required to operate. By focusing on their specialty, outsourcers keep abreast of changes and trends in the industry, learn new methods, and continually develop their skills.
Outsourcing in IT is one of the mostly used business strategies in the software development industry.
IT outsourcing is the use of external service providers to efficiently deliver IT-based business processes, application services, and infrastructure solutions to deliver business results. Outsourcing includes utilities, software as a service and cloud outsourcing and helps clients to develop the right sourcing strategies and vision, select the right outsourced IT service providers, structure the best possible contracts. Moreover, it helps to manage deals to ensure sustainable win-win relationships with external suppliers.
Popular IT Outsourcing Services:
Web development. Creating websites, mobile apps and brand experiences that appeal to millions of consumers.
Software and application development. Providing services specifically designed to clients' requirements, delivered efficiently on a fixed cost and on time.
Website/application maintenance and IT support. Providing professionally handled and scalable managed services for effective problem solving and dedicated maintenance.
Database development and management. Empowering business processes with data with the help of an extended team and access quick insights on operations, customers, and products.
Telecommunications. Outsourcing telecommunication tasks to outsources gives the advantage to improve offerings and keep customers satisfied.
Infrastructure. Infrastructure tasks can be outsourced to the most experienced computer experts. The outsourcer handles all the complex equipment from its side, while your employees simply connect from laptops and smartphones.
Top Trends of IT Outsourcing in 2021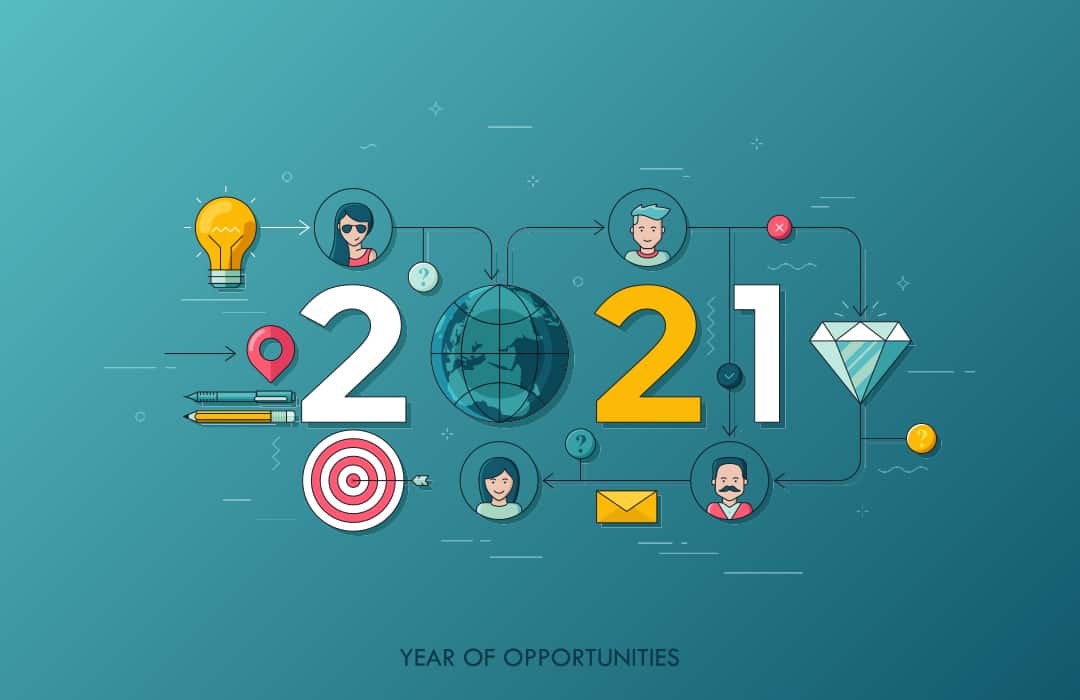 In-demand tech skills. Tech skills, such as quantum computing, fintech, AI & ML expertise, connected technologies, cybersecurity, cloud are expected to be the most demanded in 2021.
Eastern Europe is becoming an IT sourcing hotspot. Despite the fact that India and China place the leading positions in information technology outsourcing, Ukraine, Poland, Belarus and Romania are presenting a formidable competition. In the face of globalization, businesses will opt for offshoring over nearshoring to leverage the best tech talent.
Strategic partnerships. While there has been a tendency in previous years to outsource services from a single project to multiple vendors, companies will focus more on outsourcing from a single vendor in the coming years. This means they will want to avoid all the headaches and risks associated with managing multiple outsourcing vendors.
Regulatory agility. Service providers and technology companies must be flexible enough to adapt to new standards. They should carefully negotiate contractual provisions in accordance with new procedures and internal processes, taking into account all the costs that may arise in their implementation.

MWDN offers Outsourcing and Outstaffing models. If you need help with your current or new projects, and MWDN managers will be happy to find the most appropriate option, suggest the best model for your project, meet the goals on time and take the strongest top position among your competitors.