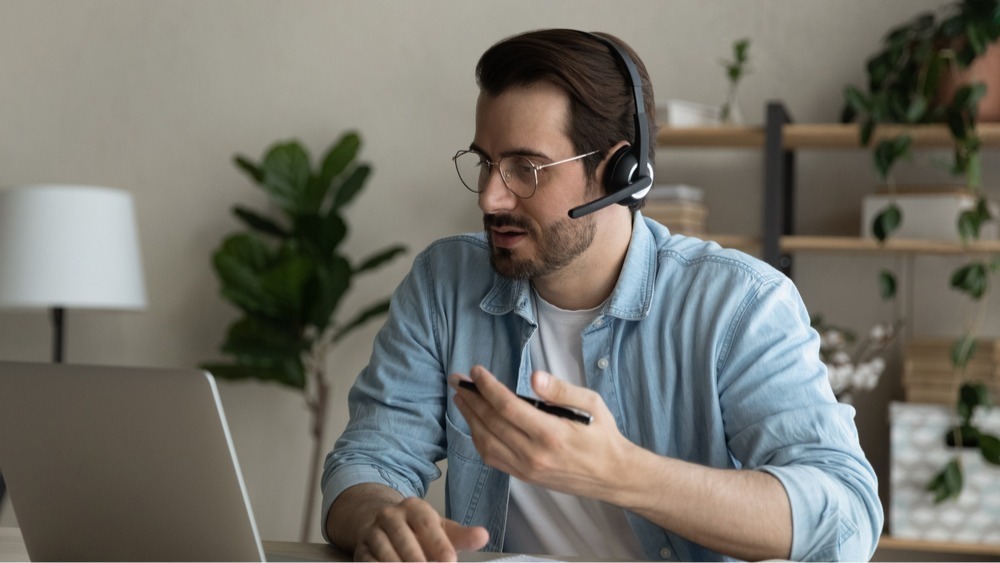 In 2023, more companies than ever opt for outsourced managed IT services instead of working with freelance platforms or traditional outsourcing. The main reason behind such a behavior shift is that ITMS outsourcing offers your business a partnership model which contrasts with the typical customer-vendor relations you get with traditional outsourcing.
In our new article, we gathered IT services you could delegate via ITMS, the benefits, and flaws of the ITMS model, the differences between different types of business processes delegation, and ways you can benefit to the maximum from outsourcing some of your IT services to reliable vendors.
Content:
What is the difference between outsourcing and managed service?
What is application support?
What is human resource management outsourcing?
Ten benefits of HRM outsourcing
How can MWDN help you with ITMS outsourcing?
What is the difference between outsourcing and managed service?
Some business owners might use IT outsourcing and ITMS outsourcing as synonyms because they have an identical core – they're both a way to delegate services and processes to third parties. As for the rest, there are more differences than shared features.
In a nutshell, outsourcing happens every time a business function is contracted out to a third-party provider. This can include various functions, such as IT, finance and accounting, HR, and customer service. The outsourcing provider is typically responsible for delivering specific services according to the contract's terms. In the case of IT outsourcing, for example, the provider might be responsible for maintaining a company's IT systems, applications, and infrastructure.
Managed services, on the other hand, specifically refer to outsourced IT management and maintenance services. This can include network monitoring, cybersecurity, software and hardware management, and helpdesk support. The managed services provider (MSP) takes responsibility for maintaining the IT infrastructure and systems of the client organization, often through a subscription-based model.
In summary, outsourcing is a broader concept that refers to contracting out any business function or process to a third-party provider. In contrast, managed services specifically refer to outsourced IT management and maintenance services.
Let's get deeper and find out what is outsourced IT services, what is outsourced managed services, and what are the key distinctions between them.
Tasks versus processes
Suppose you want to make your banking app more secure. You can hire a top cybersecurity specialist to take care of your databases and payment processes. If you seek such talent via IT vendors, that would be staff augmentation (also referred to as outstaffing). If you decide to delegate the task of improving your security facilities to a third party, that would be traditional outsourcing. You can also buy an out-of-the-box FinTech solution and service maintenance support, which is going to be called ITMS outsourcing.
If you choose traditional outsourcing, you develop a roadmap for the project, formulate KPIs, and evaluate how much the final result corresponds to your initial vision. With ITMS outsourcing, you set a business goal for your vendor and choose the options of its realization among those your IT contractor has offered.
Customer/vendor relations versus partnership
There is more trust between your business and your managed services provider than between a customer and a vendor. The reason is as a business owner, you acknowledge the expertise of the ITMS provider you hired and allow it to look for the best solution for your business needs.
Instant income versus mutual growth
Traditional outsourcing reckons a particular task should be performed before the deadline and according to the customer's requirements. As opposed to this model, an ITMS provider will not only do that but also be interested in finding a solution that would solve the client's current problem, will be maintainable in the long run, and will be a part of further improvements and development of the client's product.
As a partner, the ITMS provider is more interested in the strategic growth and development of your business, as they will inevitably lead to the success of the ITMS provider itself.
Maximizing efficiency and minimizing costs: The benefits of ITMS outsourcing
By partnering with a managed IT service provider, you can offload the burden of IT management, allowing your business to focus on its core competencies. Outsourcing ITMS allows organizations to focus on their strategic priorities rather than spending time and resources on technology management activities, which can help them to be more competitive and successful in their industries.
However, this is not all. Here are ten more reasons to opt for ITMS outsourcing:
Access to expertise
ITMS outsourcing allows you to tap into the expertise of specialized professionals with experience managing and maintaining complex IT systems. This can help you address technical challenges and implement best practices you may not have the skills or resources to handle in-house. In addition, managed IT service providers often have access to cutting-edge technology and resources that may be too expensive for businesses to acquire on their own.
Cost savings
Outsourcing ITMS can be cost-effective since you can avoid the costs associated with hiring, training, and retaining a full-time staff. ITMS outsourcing allows you to pay for services only when they are needed. Additionally, outsourcing firms can leverage economies of scale to offer lower prices.
Improved efficiency
ITMS outsourcing can help you streamline your technology management processes, allowing your business to focus on core business activities. IT outsourcing providers typically have streamlined processes and procedures in place to manage IT services, which can reduce downtime, increase system availability, and improve overall system performance. This can lead to improved efficiency and productivity.
Scalability
Outsourcing ITMS allows you to quickly and easily scale your technology resources up or down based on business needs. This can be particularly beneficial for businesses with seasonal or fluctuating demands.
Risk mitigation
ITMS outsourcing providers often have extensive knowledge and experience in managing technology risks, such as cyber threats or data breaches. They can help our business mitigate these risks and protect your data and systems.
Increased flexibility
Outsourcing ITMS can provide you with greater flexibility regarding your technology infrastructure. This can include easily adopting new technologies or switching service providers if necessary.
Enhanced innovation
ITMS outsourcing providers can bring fresh ideas and innovative solutions to the table, helping your business stay ahead of the curve in terms of technology.
Better service levels
Outsourcing ITMS can result in better service, as providers often have strict service level agreements (SLAs) to ensure high-quality service delivery.
Regulatory compliance
ITMS outsourcing providers can help you comply with relevant regulations and standards, such as GDPR or HIPAA, by implementing appropriate controls and processes.
Improved cybersecurity
Outsourced managed IT services can also help you improve your cybersecurity posture by implementing and maintaining robust measures like firewalls, intrusion detection systems, and anti-virus software. By partnering with a managed IT service provider, businesses can better protect themselves against cyber threats and reduce the risk of costly data breaches.
If you're considering outsourcing your IT management and maintenance, research and choose a reputable partner to meet your specific needs. With the right experts, outsourced managed IT services can help your business stay competitive and thrive in today's digital landscape.
Five IT services that a company can outsource
There is a wide range of IT services that a company can outsource to a third-party provider. Here are just some examples:
Helpdesk support. Delegating helpdesk support to a third-party provider can involve providing end-user support for hardware and software issues, troubleshooting technical problems, and resolving IT-related inquiries. Data backup and recovery are also considered part of IT support. Outsourcing providers can manage your business data backup and recovery processes, ensuring that critical data is properly backed up and can be recovered in the event of a disaster or data loss.
Network administration and infrastructure management

. Outsourcing providers can manage an organization's network infrastructure, ensuring it is secure, reliable, and operating efficiently. Reliable IT partners can also manage your hardware and software infrastructure, ensuring it is up-to-date and properly maintained.

Cybersecurity

. In 2023,

IT security

is way too important to neglect it. The best way to prevent cyber-attacks and breaches is by delegating security to a managed security service provider (MSSP). The MSSP can offer a range of cybersecurity services, such as risk assessments, vulnerability testing, and incident response planning, to help protect your business's sensitive data and systems from cyber threats.

Cloud services

. Cloud is a trend that is here to stay, which is why many companies may outsource their cloud services to a third-party provider. This can include cloud storage, software-as-a-service (SaaS) applications, and infrastructure-as-a-service (IaaS) solutions. In addition, outsourcing IT vendors can provide cloud services, such as hosting and data storage, which can help your business reduce costs and improve scalability.

IT strategy and consulting

. Some companies may outsource their IT strategy and consulting needs to a third-party provider. This can involve working with a consultant to develop a long-term IT roadmap, evaluating new technology solutions, and recommending process improvements.
Overall, these are the most typical and most often outsourced managed IT services:
Infrastructure management,

Application support,

Technical HRM, and

User helpdesk.
Let's take a closer look at those four vast services.
What is IT infrastructure management?
IT infrastructure management refers to managing the IT infrastructure of your business. This includes managing servers, storage devices, network devices, databases, applications, and other components of the IT system. IT infrastructure management also involves ensuring that these components are configured correctly, patched and updated regularly, and secured against unauthorized access and attacks.
The goal of infrastructure management is to ensure that the IT infrastructure is reliable, secure, and efficient and meets the needs of the business and its users. IT infrastructure management typically involves a range of tasks, including:
monitoring and maintaining servers and other hardware,

installing and updating software,

managing network components such as routers and switches,

ensuring the security of the IT infrastructure,

managing cloud-based infrastructure and services, such as virtual servers, storage, and applications.
What is application support?
Application support refers to providing technical assistance and maintenance services for software applications. The primary objective of IT application support is to ensure the proper functioning of the applications, minimize downtime, and optimize performance.
IT application support involves monitoring application performance, diagnosing and resolving issues, providing training and guidance to users, and updating software versions or configurations. It may also involve collaborating with other IT teams, such as network or infrastructure teams, to troubleshoot complex problems.
What is a user helpdesk?
A user helpdesk is a key component of managed service outsourcing for IT management. It refers to a centralized resource that provides technical support and assistance to end-users within an organization. The primary objective of an IT user helpdesk is to provide a single point of contact for end-users to report and resolve technical issues and service requests related to hardware, software, and network systems.
IT user helpdesk services typically include phone and email support and remote desktop support, where support staff can access the user's computer to diagnose and resolve issues. The helpdesk may also use a ticketing system to track and manage user requests, ensuring that each request is handled efficiently and effectively.
In addition to troubleshooting technical issues, IT user helpdesk staff may also provide guidance and training to users on how to operate software applications, hardware, and other IT systems.
By outsourcing the user helpdesk function to a managed service provider, you can benefit from access to a team of experienced technical support professionals who can provide timely and effective assistance to end users. This can help to improve user satisfaction and productivity while reducing the burden on internal IT staff.
MSPs typically provide user helpdesk support on a 24/7 basis, ensuring that users have access to assistance whenever they need it. The helpdesk may also offer self-service options, such as online knowledge bases or chatbots, to give users quick and easy access to information and assistance.
What is human resource management outsourcing?
There are different types of HRM outsourcing arrangements, such as total and selective outsourcing. Total outsourcing involves outsourcing all HR functions to a third-party provider, while selective outsourcing involves outsourcing specific HR functions to different providers. HR management outsourcing can include the following functions:
Recruitment and hiring,

Onboarding,

Employee training,

Career development,

Benefits administration,

Performance evaluation,

Controlling vacations, sick leaves, health insurance, and retirement plans,

Payroll and taxation processing,

Employee relations,

Compliance with employment laws and regulations, etc.
Ten benefits of HRM outsourcing
By outsourcing HR functions, you can benefit from the expertise of remote recruiters and human resource managers without having to bear the cost of hiring a full-time, in-house HR team. Outsourcing HR functions can help you streamline operations, reduce overhead costs, and improve efficiency; it can be a cost-effective way to manage HR functions, particularly for small and medium-sized businesses. Outsourcing the following processes allows companies to focus on their core business functions while still ensuring that their HR needs are met in a professional and effective manner.
So, what do you get by outsourcing human resource management?
Cost savings

. Outsourcing HR functions can help reduce overhead costs associated with maintaining an in-house HR department.

Expertise. HR outsourcing firms specialize in providing HR services, which means they have extensive knowledge and experience in their field.
Access to technology

. HR outsourcing firms typically have access to the latest HR software and tools, which can improve efficiency and accuracy.

Risk management

. HR contractors can help mitigate risks associated with compliance, legal issues, and employee relations.

Increased focus on core business

. By outsourcing HR functions, companies can devote more time and resources to their core business activities.

Improved employee satisfaction

. Outsourcing can help ensure that HR processes are handled professionally and efficiently, which can lead to higher employee satisfaction.

Scalability

. HR outsourcing can accommodate the changing needs of a growing company by providing additional resources and support as needed, which provides flexibility and helps to avoid overstaffing or understaffing.

Globalization

. HR outsourcing can help companies expand globally by providing expertise in international HR laws and regulations.

Confidentiality

. Outsourcing HR functions can provide extra confidentiality to sensitive employee information, which can help prevent data breaches or other security concerns.

Improved compliance

. HRM outsourcing providers have a thorough understanding of labor laws and regulations and can ensure that their clients remain in compliance with these laws and regulations.
However, outsourcing HR functions also comes with potential drawbacks, such as a lack of control over the HR process and possible loss of institutional knowledge. To avoid outsourcing flaws, choose a reputable HRM outsourcing provider that aligns with your business needs and goals.
How can MWDN help you with ITMS outsourcing?
As an outstaffing company focused on staff augmentation, we can take care of your global recruitment and remote team management. Thanks to 20+ years in the international market of IT outsourcing, today we have access to the best tech talents with hands-on experience in the Medical, Healthcare, FinTech, Logistics, and Production spheres.
Apart from software development, our specialists can help you with marketing, R&D, software testing, and design. If we don't have a rare talent your business needs in our 200+ staff, we will help you find and hire the right person in Ukraine, Israel, and European countries.
Contact us, so our managers can answer all your questions and start searching for your perfect remote employee right away!
Summing up
If we were to highlight the main difference between ITMS and IT services outsourcing, we would go as follows:
By delegating some tasks, projects, or ideas to the IT managed services provider, you can expect the personalization of solutions already developed by the provider. On the other hand, when you outsource IT services to the IT vendor, you usually need a software solution to be developed from scratch according to your very precise demands.
So, depending on what you need – personalized development of innovative solutions or already existing software at a more affordable price, you will choose between ITMS and IT services outsourcing.
Don't forget that international IT vendor can also provide staff augmentation services, which means you can reinforce your in-house team with dedicated remote talents without overhiring.