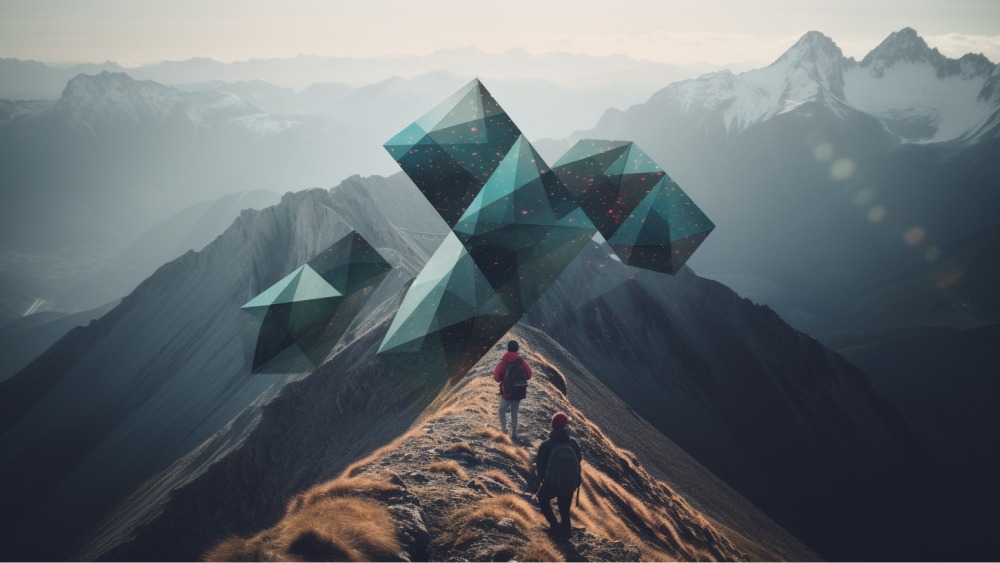 As MWDN recently celebrated its 20th anniversary, it's hard not to look back. Over the past two decades, one can see how far the company has come from its humble beginnings. 
It seems like yesterday we started as a young and bold project. But here we are 20 years later — still young, but more experienced and stronger. From a small team of dreamers to a global player with a reputation for excellence, the company has defied the odds and surpassed all expectations. The journey has been a challenging but rewarding one, filled with moments of joy and sorrow, triumph and defeat. 
Through all these challenges and triumphs, one thing has remained constant – the company's unwavering commitment to building trust both in our team and in relationships with clients. 
As we reflect on the past and look forward to the future, let us take a moment to guide you through our history and celebrate the people, the ideas, and the spirit that have made this company what it is today. To make this experience as vivid as possible, we launched a series of interviews with our management board that will reveal insightful facts about MWDN. Our managers and team have kindly shared the details of their journey in our company, facts about their professional achievements, and their personalities. Whether you are a newcomer or a seasoned MWDNrs, we hope you will find this small journey insightful and enjoyable!
A Humble Introduction of MWDN and Its Team 
At its core, MWDN is a provider of talents on the employee market – the service otherwise referred to as outstaffing. Outstaffing is a revolutionary approach that's changing the way businesses and employees connect. 
Our mission is to connect talented individuals with great job opportunities that can transform and change their careers and lives. This way, we bridge the gap between employers who need skilled workers and employees who crave meaningful work. 
Outstaffing is more than just a business – at the core of any such company are people. That is why when talking about us, we so often mention people aka our team which we consider our most valuable assets and friends.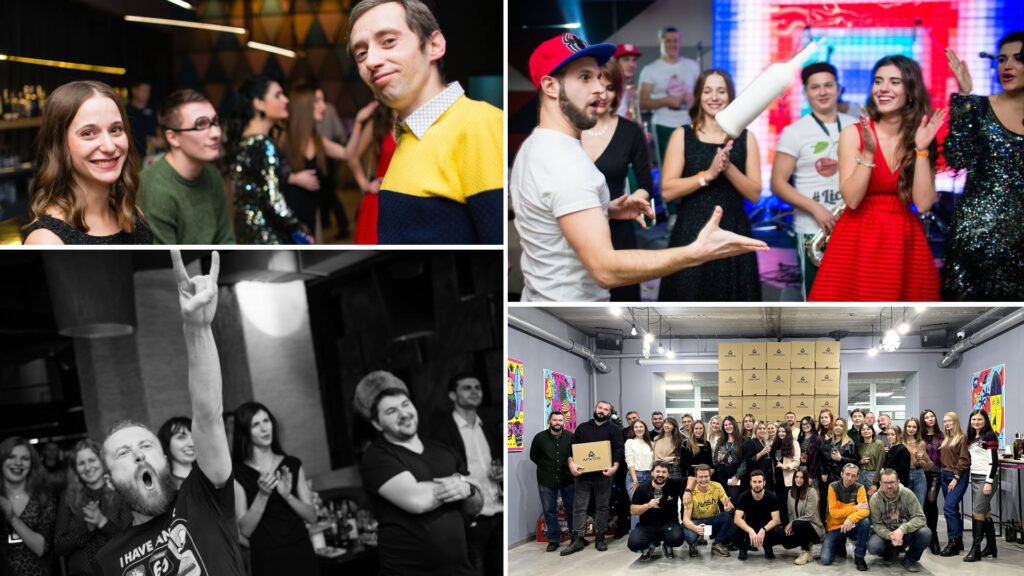 Within our company, we've managed to create a community of like-minded individuals who are passionate about their job, dedicated to their work, and committed to making a difference.
Usually, when our clients have a fantastic idea, but they lack some resources to implement or scale it, they turn to us to get a skilled worker for a specific project or role. This way, they get the needed expertise fast avoiding the time-consuming and expensive process of hiring a full-time employee. As an outstaffing provider we source, hire, and manage the worker on behalf of our customers.
This allows the company to benefit from the worker's skills and expertise without the administrative burden and creates the escape where talent and potential meet opportunity and possibility. 
As always, however, Rome wasn't built in one day…
Trip to Early Days of MWDN 
MWDN was founded in the Ukrainian city of Kharkiv in 2002. The Ukrainian IT infrastructure that could hardly be called 'infrastructure' at the time was a parallel universe to what the country has today. In that parallel universe, our office in Kharkiv did not have comfortable offices or soft sofas, or advanced-model coffee machines, but we had the main thing – talent, ideas, and desire to work.
In the harsh realities of the post-Soviet space, only the most ambitious and fearless people had enough courage to implement their ideas and start a new project. It was the exact people who stood at the origins of the Ukrainian IT industry. One of them is Shifrin Eugene, Founder of MWDN and a team of dedicated developers. 
Ukraine has a strong tradition of technical education, with many universities offering programs in computer science and engineering. Ukraine ranks 7th place in the level of technology knowledge in the world. These tech savvy people were in the circle of the first developers behind our projects and it was they who laid the foundation for the future success of MWDN on the market.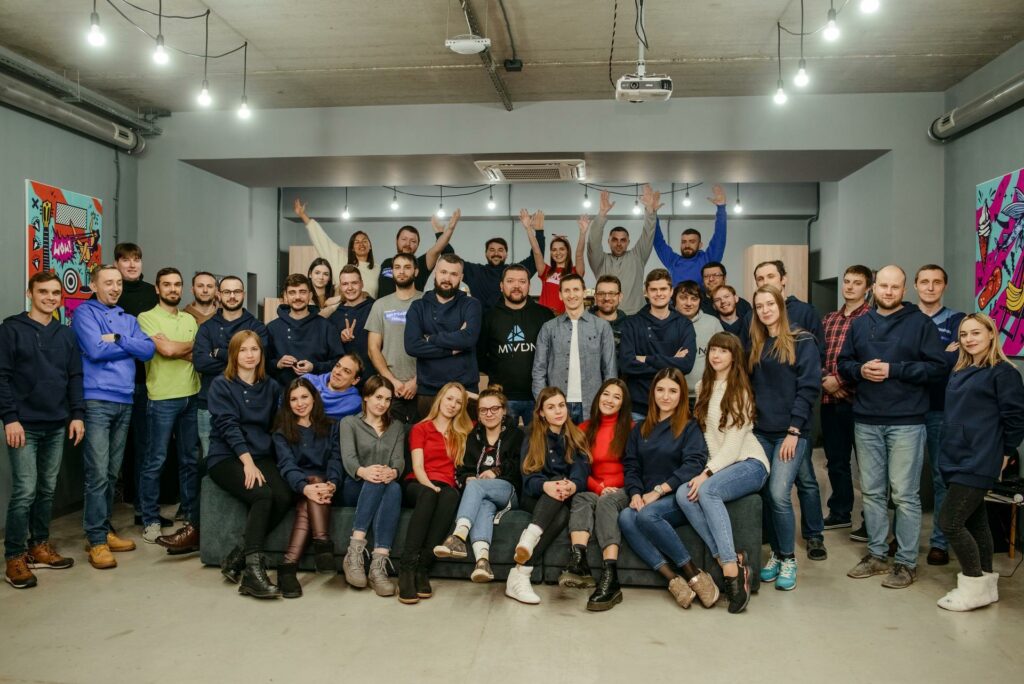 Initially, MWDN worked only in one niche and that is healthcare. However, after quickly gaining a solid reputation, we began to receive requests for development projects in other industries as well. Today, our portfolio consists of more than 200 successful projects in such vital industries as telecom, healthcare, logistics, traveling, hospitality, and others. We extended teams in over 50 companies and now our team of more than 160 software engineers rapidly grows.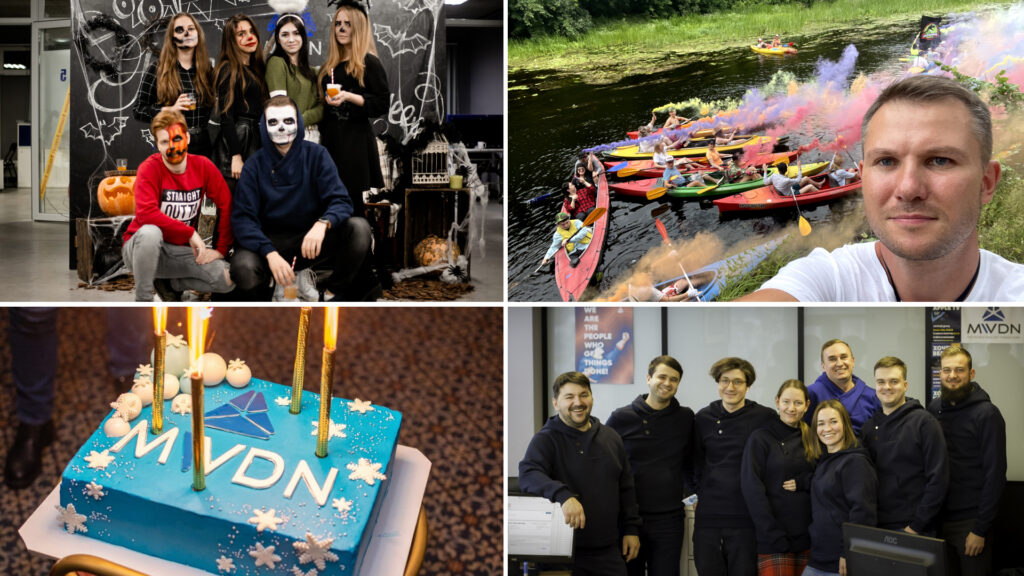 What Our Board Managers And Team Say About Us
In our interviews, our company's managers discuss the future and present of our company from their own unique perspective.
CEO, Vitalii Vystavnyi about MWDN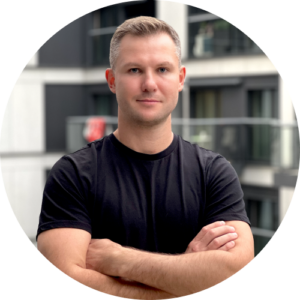 Vitalii Vystavnyi is a CEO of MWDN and the driving force behind our company's success in the market. He has been with MWDN since its 8th year of operation as a seasoned professional with extensive experience in recruitment, development, and international connections. As the CEO, Vitalii has led our company to great heights, often going above and beyond his duties by taking on the role of a strong salesman.
Vitalii's success in building a wide network of contacts around the world has been instrumental in showcasing our company's best talents across the globe. His extensive connections and keen business sense have helped us expand our global reach and establish ourselves as a leading IT service provider. 
Our Questions to Vitalii
Vitalii, the MWDN team expands and becomes global. But is there anything you miss about being a smaller company? Is there something that you miss about the earlier days?
Company growth is always a challenge. This entails the introduction of more bureaucracy, whereas we have always tried to make the rules within the company less strict and maintain a flat management structure. In the early days, our company was a kind of "family" where everyone knew each other. Now, when we actively grow, it gets more difficult to preserve this atmosphere. But we do our best. For example, we are happy that many of our former team members are still good friends with each other.
What has been your biggest learning since becoming a CEO?
Never underestimate people. I had the privilege of working with many people throughout my career. At first glance, each of them had certain potential in my eyes. But often, after some time, I understood that one should not conclude a person based only on the first impression. With proper management and leadership, people can demonstrate enormous results you did expect to see initially.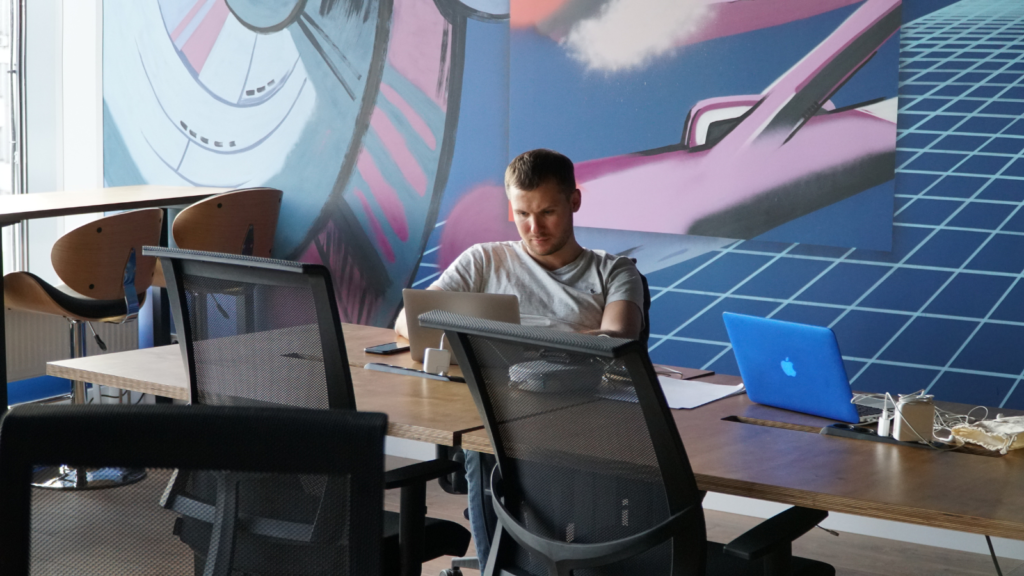 Can you please tell us about your key early hires — Antonina, Kateryna, Alena, Mike — what does it mean to you to have people in your company for such a long time, and what do they bring to the company in your opinion?
Each member of the top management team is key to a company's success and we were lucky to have them on board. Having worked together for such a long time, they understand each other in half a word and work very effectively as a team. I trust their skills because all these people are irreplaceable parts of our team. We certainly wouldn't be where we are now without them on the board.
Now the company has been on the market for 20 years but today we participate in some fundamental changes both in our country and globally which are reformatting our idea of the future in the market. In this regard, how do you see the MWDN in the next ten years, for example on the 30th anniversary?
MWDN is already an international company with a strong client portfolio and an excellent reputation in the market. We know our strong sides and the value we can bring to our clients as a service company. Our goal for the next 10 years is to continue to invest in the immense potential of the Ukraine IT market and expand further.
Can you share one piece of you that no one knows about. What do you do outside of your professional life? What do you do for fun?
I am a very open person, so there are hardly any hidden pages in my life that no one knows about. However, there is one hobby that makes me feel relaxed after a hard day – this is cooking. Yes, I'm a "foodie" and since I travel a lot, I can try different foods around the world. I love trying to recreate them at home myself.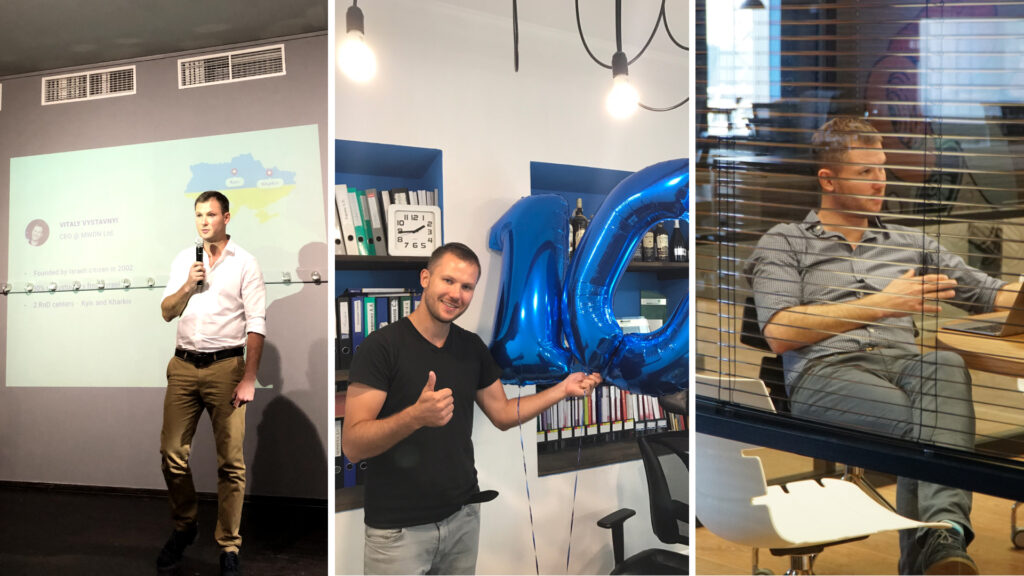 What has been your biggest "lesson learned" in these 20 years?
"Okay, lesson learned," I've told myself many times over the past 20 years. But if you want to know about the biggest one, I would say never try to hide any problem from your customers. I believe this is the biggest mistake most young managers make. This is a matter of transparency and trust, there is no need to hide anything if you want to build long-term customer relationships. Remember that the customer is your partner. If there is a problem, you should inform them immediately and solve the problem together.
Our HRD Kateryna Selezneva about MWDN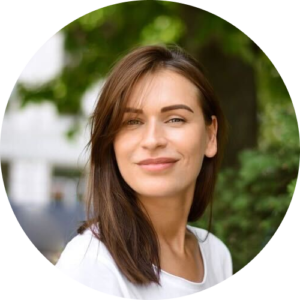 Kateryna Selezneva originally taught marketing at the Kharkiv National University of Economics for nine years, earning the title of Senior Lecturer and mentoring numerous students in her department. While teaching, she simultaneously worked in a marketing agency, using her knowledge in practice. After joining the IT field, Kateryna remained passionate about teaching and continues to share her extensive knowledge with her colleagues.
In addition to being a dedicated professional, Kateryna is also a proud mother of two daughters which makes her an excellent role model for balancing work and family life. She is often a driving force of team spirit in our company and has been instrumental in organizing team-building activities that often involve her hobbies, such as acting. Thanks to her many efforts, our team has become more cohesive and better connected.
What would you say is the core strength of MWDN as both the global employee outstaffing provider and the place to work?
I think the core strength of our company lies in its unwavering commitment to transparency and trust in all our dealings with clients and our team. We take pride in fostering an environment that encourages growth and supports innovation, resulting in our clients' success. As a member of the team myself, I can attest to this ethos, which is shared by all our employees. It is not just my experience, but also the experience of many others that reinforces our belief in the power of transparency and trust as the foundation of our company's strength.
As a team builder yourself, is there a common thread – a certain background or trait – that flows through the people you hire for MWDN? 
I believe so. We aim to hire top-notch professionals who are also self-sufficient individuals. They are able to identify and address various tasks and challenges on their own. Equally important, is that we trust all our employees and believe in their sense of commitment. This is particularly crucial in today's remote work environment, where many of our teams are dispersed across the globe.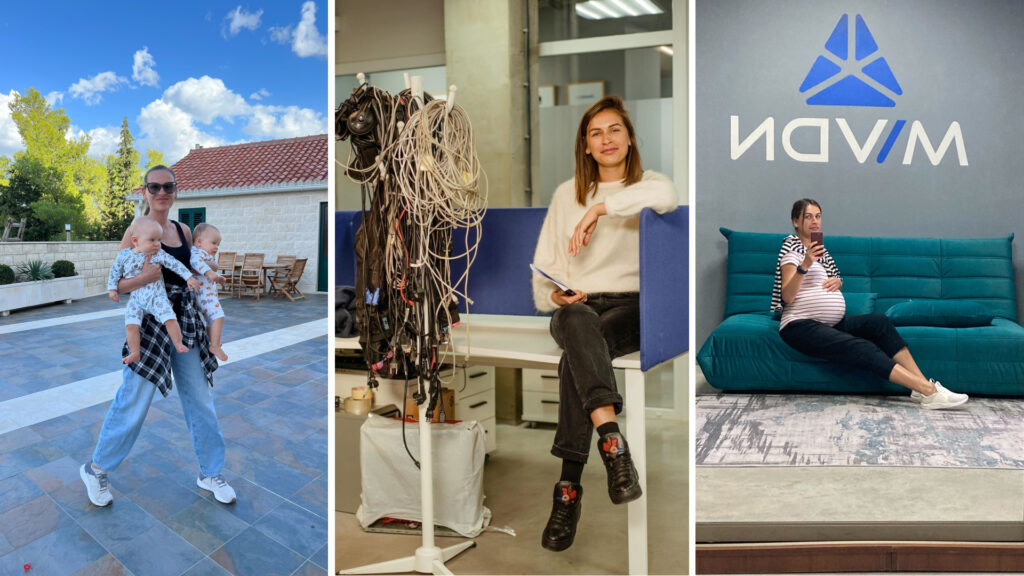 What is your biggest hope for the next decade in MWDN? 
Although it's difficult to plan too far into the future, I am confident that we will continue to grow in the global market. While we already have a global presence, there are still some challenges to overcome in coordinating different locations. In the next 10 years, I hope that we will have streamlined operations that make cross-border collaboration seamless and efficient. In addition to expanding our reach, I am also excited about the potential for our team to continue growing and becoming more diverse. We are currently in a phase of active growth, which presents new opportunities for us to learn and evolve. I believe that with the right people and mindset, there's no limit to what we can achieve together.
What has been your biggest learning since becoming the HRD?
[laughs] I would say my biggest learning has been to remain resilient and adaptable in the face of unexpected challenges. Taking on this role during a time of war and amidst a global pandemic has certainly been a unique experience. It has required me to make tough decisions quickly and find creative solutions to unforeseen obstacles. Through it all, I have learned that there is always a way forward. Even in the toughest of circumstances, we can find ways to adapt, grow, and overcome. So my focus now is on moving forward, pushing towards new goals and successes, and never giving up in the face of adversity.
Do you have a secret talent that no one knows about?
Hmm… While I tend to be open and transparent in my work, there are a few things that only a select few know about me. For instance, I used to teach yoga in the past and I have a passion for growing plants. In fact, I have a vision of creating a space where our employees can recharge and find solace in nature. I would love to build an eco-bench or a retreat where people can take a break from their busy schedules and connect with the natural world. Who knows, maybe that's something we can explore in the future as a way to support the health and well-being of our team.
Our VP of Business Development Natalia Myakinkaya About MWDN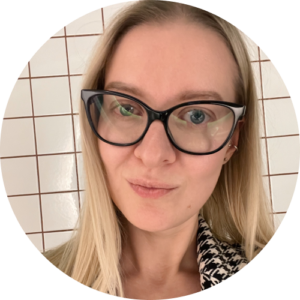 Natalia Myakinkaya is a VP of Business Development at MWDN and a seasoned sales expert with strong business acumen. As a former student of Kharkiv National Pedagogical University, she has an extensive academic background in languages and a deep understanding of how to effectively communicate and motivate individuals.
Natalia has a vast background in IT, gaining extensive experience in business development and sales. She is known for her exceptional ability to build strong relationships with clients, understand their needs, and tailor solutions to meet their unique challenges.
At our company, Natalia plays a crucial role in driving business growth and expanding our client base. Her strategic vision and ability to identify opportunities have been instrumental in our success, and she is widely respected for her expertise in sales.
What would you do if company executives had conflicting opinions regarding a new business opportunity?

To my mind, the truth is boring in a discussion. In our company, we're often gathering together at C-level and discussing any work issues or new challenges that we are facing and brainstorm what we can do better, and discuss different solutions. In our case, it's all about teamwork.
What qualities do you think make someone a successful person in your department?

I truly believe that being goal-oriented and having a passion for sales in the IT sphere is the key and must-have skills. Such a combination of skills allows each person to develop personal skills and contribute to the mutual team's results.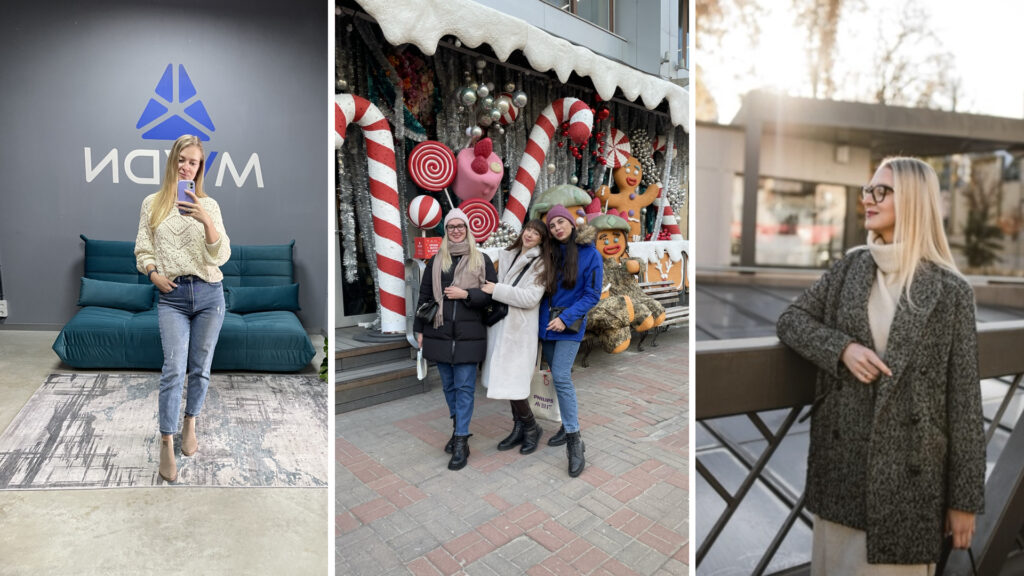 How do you motivate your team to reach specific goals? 
I value the work of each team member. We have different roles in our department, but above all, we value the person and strive to create a comfortable environment for productive work. We have a transparent communication and motivation model, and the team enjoys a very friendly atmosphere.
Do you have an example of overcoming some challenges in your work? 
I face different challenges every day 🙂 As someone who discovers new business opportunities, negotiates with new clients, and helps with urgent situations, I find that overcoming challenges makes me happy. Each time I do, I realize that I'm growing professionally, that I'm in the right place, and that I love what I do."
Please tell us about the greatest achievement so far in your career 
Of course, I can say that my promotion from sales manager to team leader, building a successful and stable sales team, and obtaining my current position are my biggest achievements so far. All of these achievements happened exactly in MWDN, and of course, I should mention dozens of happy clients who continue working with us for years.
How do you see the MWDN in the next 10 years, for example on the 30th anniversary? 
I see a prosperous company that continuously grows in a geometric progression, opens more global offices, and has many happy employees and clients.
Our Team About MWDN
Our team members are the backbone of our success and the driving force behind our growth. We value their contributions, their creativity, and their unique perspectives.
Each member of our team brings a diverse set of skills and experiences to the table, and we strive to create an inclusive and supportive environment where everyone can thrive. Our team is composed of individuals from different backgrounds and cultures, and we celebrate the richness that diversity brings to our company.
Here is what they say about our company in our recent interview series 'People of MWDN', which you can find in our social media feed.
Svetlana Hahina, SDR Team Lead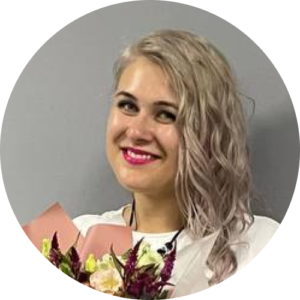 I've been with MWDN for two and a half years. I started as a Sales Development Representative (SDR) and thanks to the supportive team and exceptional management, I quickly excelled in my role of team lead. Being a part of this team and company has been an incredibly rewarding experience, and I'm excited to see what the future holds for us.
Iryna Pantelei, HR People Partner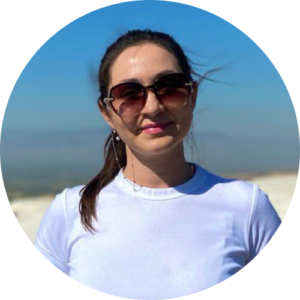 I joined MWDN on February 1, 2022, as an HR People Partner. What I enjoy most about my job is being a part of an amazing team. I relish the opportunity to engage with my colleagues and appreciate the sense of purpose that my work provides. 
Nick Vasiutin, Researcher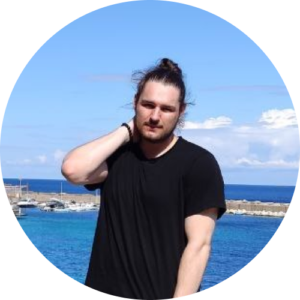 I have been a part of the MWDN team for nearly two years now, and I find that the most interesting part of my job is dealing with challenging and unconventional requests for job applicants. With each such request, I dive deeper into the technical aspects of the job and gain a comprehensive understanding of the position's requirements. However, this can also be a double-edged sword, as finding the perfect candidate with all the necessary skills can sometimes be a daunting task. Despite the challenges, I am passionate about my work and take pride in helping to find the right talent for our company.
Product/Project Manager, Bohdan Yatsyna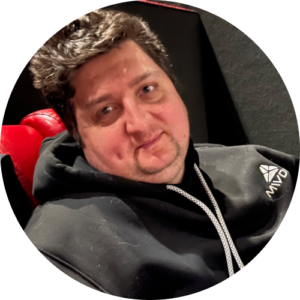 Please describe MWDN in three words — Trust. Care. Support.
Marketing/HR Manager, Nataliia Troian
I absolutely adore working at MWDN because of the unique atmosphere that permeates the company. The people I work with are fantastic, and being around them makes me feel comfortable and at ease. Every day, I am grateful for the opportunity to work alongside such skilled and knowledgeable professionals, who inspire me to grow, improve, and learn new things.
MWDN: Present & Future
We faced various difficulties before 2022. However, this year proved to be a turning point for us. The outbreak of war in our home country presented a challenge that not every company can handle. Nevertheless, our long-term investments in the development of the Ukrainian IT infrastructure proved crucial for us and other companies to survive this period.
Interestingly, prior difficulties, such as COVID-19, turned out to be a rehearsal before the storm, teaching us the intricacies of remote team management and smooth remote work.
On our behalf, we do everything in our power to support our team and ensure uninterrupted work.
For instance, this winter, when infrastructure attacks and blackouts threatened our country, we provided 100% of our team with generators, charging stations, Starlinks, and other tools for uninterrupted work. This way, we survived the harsh winter and are gearing up to face future challenges with steadfast faith in our victory and ambitious plans for global growth.
Looking back, it's truly remarkable what we have achieved, but we remain humble and committed to adapting and evolving to meet the demands of today's business world.
We recognize the importance of diverse perspectives and skills, and we are excited to continue building a team that reflects that. Thank you, wonderful members of the MWDN team for staying with us on this journey. The best for us is yet to come!
If you're interested in joining us on this journey and becoming a part of our history, please don't hesitate to reach out. We'd love to hear from you!